Career Event
Intro Day:
Web Development
Try Our Award-Winning Bootcamp for a Day
Next Session
Saturday June 4th, 2022
460 King St W, Toronto, ON
$15.00
What is Intro Day?
BrainStation's Intro Day is an immersive, one-day learning experience designed to provide individuals interested in pursuing a career in tech the opportunity to explore bootcamp learning. Intro Day features engaging hands-on learning, a chance to hear from BrainStation Alumni, and a Hiring Partner panel.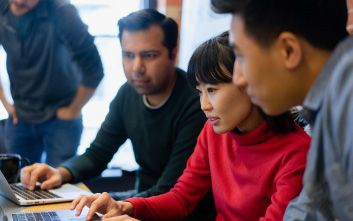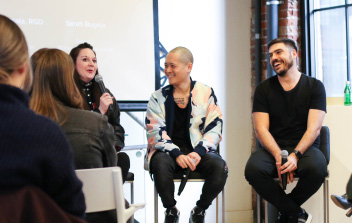 Agenda
9:30 AM

Check-in

10:00 AM

Intro and Welcome to BrainStation

10:30 AM

Alumni Panel

11:15 AM

Web Development Session 1

12:30 PM

Lunch

1:00 PM

Web Development Session 2

2:00 PM

Industry Partner Panel

2:45 PM

Wrap Up
Event Speakers
Josh Muirhead
Associate Director, Education Experience at BrainStation
Nick Martin
Technical Recruiter at Uber
Joseph Abate
Software Engineer at Yelp
Karman Kua
Technical Recruiter at Borrowell
Matthew Bell
Software Engineer at PartnerStack
Nikki Quibin
Senior Software Engineer at PartnerStack
Event Details
Two Hands-On Sessions
One of our educators will lead you through two interactive sessions that mirror the real bootcamp experience at BrainStation. You'll learn coding fundamentals, while getting a feel for our teaching style and curriculum.
HTML

CSS
KEY SKILLS:

Developer Tools
Programming Fundamentals
Work With an Industry Leader
You will learn from BrainStation's world-class educators who have many years of industry experience working at leading organizations.
Learn Coding Fundamentals
Learn about the core technologies that power the web, and how to think programatically.
Tackle a Hands-On Project
Put what you've learned into practice and begin writing your own code using HTML & CSS
Connect With Like-Minded Professionals