Program Overview
Prepare for a career as a Data Scientist
BrainStation's Data Science bootcamp is an immersive, project-based, online learning experience, designed to transform your skill set and get a job as a Data Scientist.
The program's curriculum is challenging, comprehensive, and constantly updated, ensuring you are always learning the most in-demand data science skills, techniques, and tools. Led by Educators with experience in the field, you will develop and work on real-world data problems, building a standout portfolio of completed projects.
By program's end, you will have the skills, experience, and confidence needed to dive into a career in data.
Get Your Dream Job in Tech
90%+
Employed graduates working in-field within 180 days of graduation
This Program is approved under the Private Career Colleges Act of Ontario.
Connect With Our 3,000+ Hiring Companies
Your Student Journey
Your student journey begins with a free admissions challenge, which will teach fundamental data concepts. As you move through the Data Science course, our team will continue to work with you, providing career guidance and professional development, every step of the way.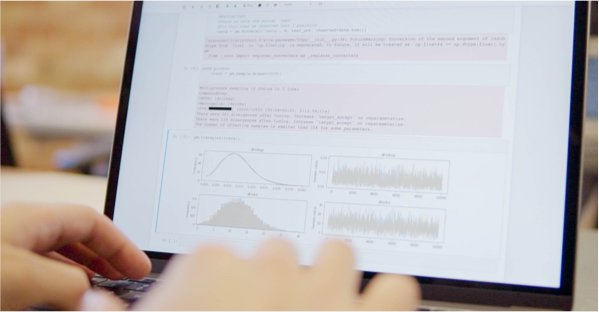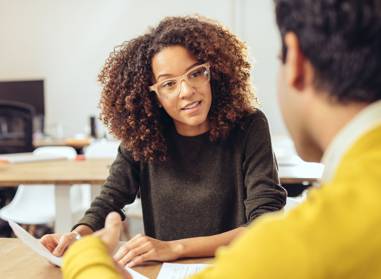 What You'll Learn

Problem-Solving Approach

The admissions challenge will introduce you to major principles of data science and analytics, which you'll use throughout the program to solve real analytical and modeling problems.

Working with Data

Learn how to run a database on your machine, and query the data using SQL. You will then apply your SQL knowledge to tackle your first analytics problem.

What You'll Learn

Data Fundamentals

Learn the fundamental methods of collecting, accessing and storing data, including effective use of relational databases. You will learn the best practices of data visualization, and how to use industry tools like Tableau to design engaging visualizations and present recommendations effectively.

Analysis for Data Science

Using Python programming and relevant packages, you will learn to analyze data sets with statistical methods. Using statistical tests, you will interpret the results, making quantitative inferences in order to generate data-driven insights.

Machine Learning Techniques

Gain exposure to cutting-edge applications of data science, including Neural Networks, Deep Learning, advanced machine learning methods, and model evaluation.

Big Data Fundamentals

Produce and deploy models by leveraging the power of cloud-based technology. You will explore multiple techniques for processing data on a large scale and use the Hadoop ecosystem to process and store big data.

Professional Development

The program will expose you to a number of topics to prepare you for the data workforce post-program. You will build your portfolio through a capstone project, learn about additional tools and resources, common workflow processes, and new, industry-relevant topics to prepare you for a professional career in data.

Interested in what a typical day or Capstone Project looks like?
Learn From Industry Leading Guest Speakers
BrainStation students get access to exclusive guest lectures and panel discussion events led by some of the world's leading subject matter experts and professionals.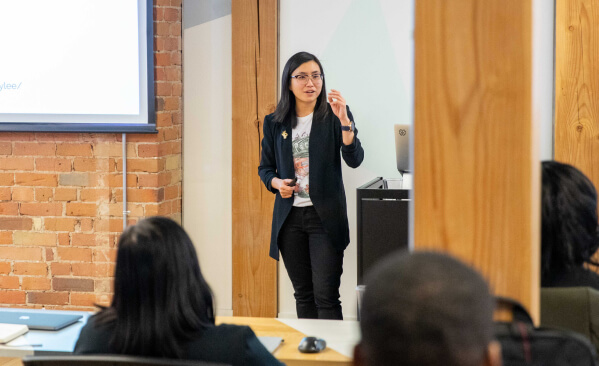 Recent Industry Guests
Tom Keiser

CEO at Hootsuite

Alex Schleifer

Chief Design Officer at Airbnb

Shimona Mehta

Head of EMEA at Shopify Plus

Alexandria Stried

Chief Product Officer at Ellevest

Sukhmani Dev

VP of Digital & Cybersecurity Solutions at Mastercard

Laura Elsener

Senior Data Scientist at Squarespace

Frank Bach

Lead Product Designer at Headspace

Sanyogita Shamsunder

VP of Product Innovation at Verizon

Michael Ayeoola

Senior Product Manager at The New York Times

Kirstine Stewart

Head, Shaping the Future of Media at World Economic Forum

Leanne Gibson

Head of Industry at Facebook

Tehmina Haider

Vice President & Head of Harry's Labs

David Lennie

SVP, Data Science and Engineering at Shopify

Nicole West

VP, Digital Strategy & Product at Chipotle

Brittany Forsyth

Chief Talent Officer at Shopify

Win Sakdinan

Head of Business Marketing, North America at Twitter

Sharmeen Browarek Chapp

Vice President of Community at Twitch

Satish Kanwar

GM & VP of Product at Shopify

Clare Carr

VP of Marketing at Chief

Mike Giepert

ECD at Wealthsimple

Samantha Yu

VP, Brand & Integrated Marketing at Refinery29

Fab Dolan

Head of Marketing at Google

Sandy Carter

Vice President at AWS

Darren Murph

Head of Remote at GitLab

Eunjoo Kim

UX Design Lead at Google

Michael Katchen

Co-founder and CEO at Wealthsimple
Career Services
Preparing you for a Career in Data Science
Your experience at BrainStation will prepare you for your new career, giving you the confidence, knowledge, and experience needed to succeed. Have questions about our career services? with an Advisor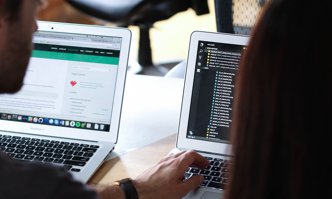 Build Your Portfolio
Build an impressive portfolio of completed projects, showcasing the skills you have developed.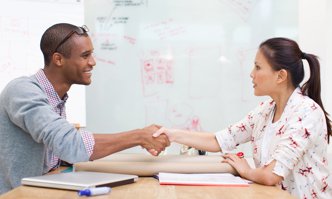 Prepare for Interviews
Get interviewed by a Hiring Manager and a Data Scientist, and receive feedback.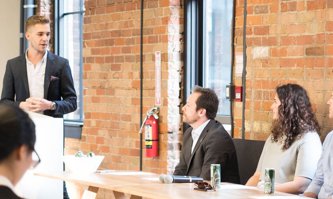 Gain Industry Insights
Build meaningful connections, collaborating virtually with like-minded professionals and industry experts.
Receive Career Path Guidance
Our Student Success Team will work closely with you throughout your student journey, helping you set goals and ensuring you're on track to meet them.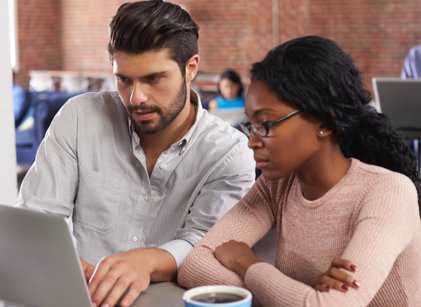 What our students say
I can now understand and even recommend data science solutions while having the confidence to build them myself, which is something I find extremely rewarding.
Ali Mahmood, Senior Analyst, Data Insights & Analytics, Loblaw Companies Limited
Read Full Story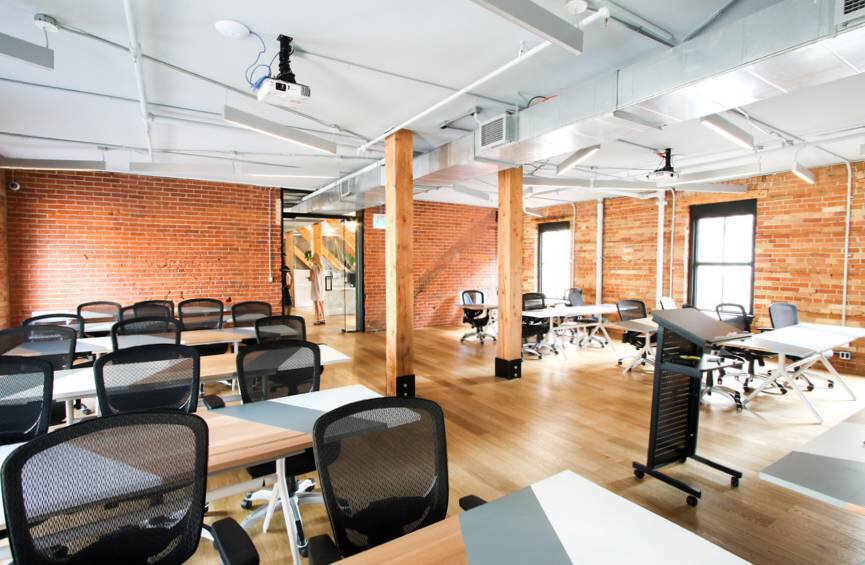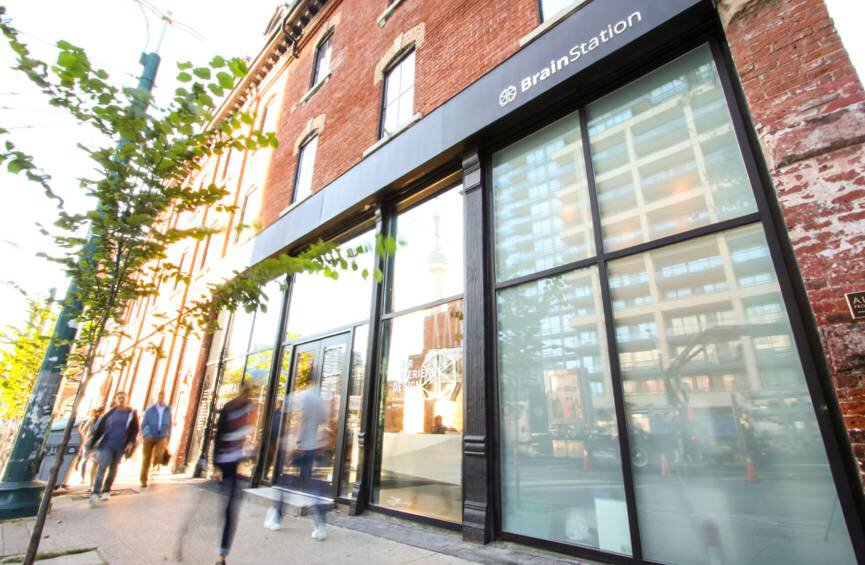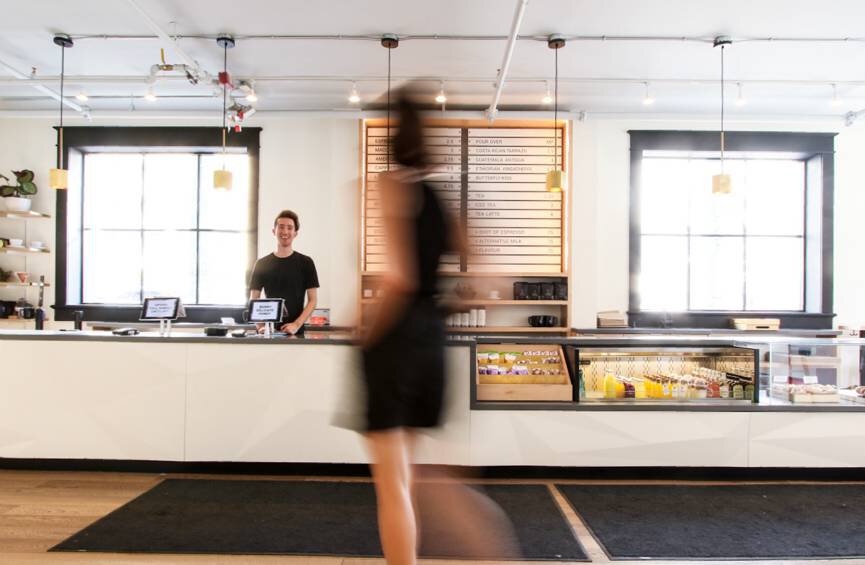 A State-of-the-Art Campus
Our 20,000 square-foot Toronto campus was designed to inspire creativity, collaboration, and focused learning, with bright, engaging classrooms, multifunctional event spaces, and comfortable lounges.
In the heart of Toronto
Located on King West, BrainStation is a unique tech community hub, with immersive classes, flexible corporate training sessions, industry events, expert panel discussions, and more.
With our very own coffeehouse
Stay connected (and caffeinated) with fellow classmates and instructors at Quantum Coffee, our very own coffeehouse, conveniently located on the campus' ground floor.
View the Toronto Campus
to see our space.
Payment Options
Learn Now, Pay Over Time
BrainStation offers some of the most competitive payment options for digital learning, with a range of flexible plans and scholarship opportunities.
To learn more about your payment options, view our course package.
Choose a payment plan with up to
24
Monthly Installments
Please be advised: all scholarships must be approved and applied prior to enrollment in a BrainStation course or program.
Application Details
How to Apply
BrainStation selects individuals who are committed to earning a career in data, and who will thrive in a fast-paced, collaborative learning environment.
Speak with a Learning Advisor

Submit an Initial Online Application

Receive an Invitation to an Interview

Complete the Admissions Challenge

Acceptance
Learn in the Heart of Toronto
460 King Street West, Toronto, Canada
Located at King and Spadina, our 20,000 square-foot Toronto campus is a vibrant community hub, just steps away from some of the world's most influential technology companies.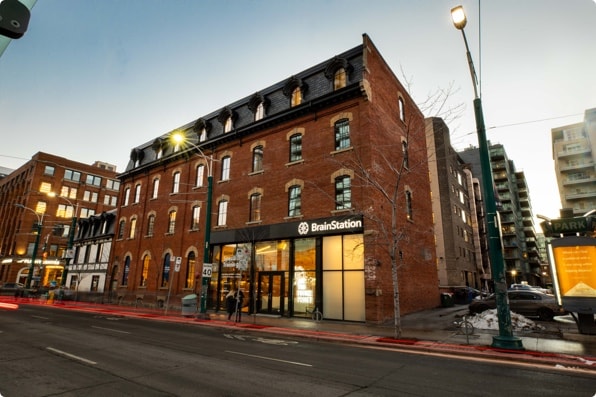 Due to the heritage nature of 460 King the upper floors of the building are stair-access only (no elevators). Please contact us in advance regarding any accessibility questions or concerns for your course or program of interest. BrainStation also offers Online learning options.
Frequently Asked Questions
What is the difference between data science and data analytics?

Data Scientists, generally speaking, have more technical knowledge and expertise than Data Analysts. Because of this, data science positions are typically more senior in nature compared to roles that involve data analysis skills.

In BrainStation's latest Digital Skills Survey, respondents working in data science said the objective of their work was the optimization of an existing platform, product or system (45 percent), or the development of new ones (42 percent). In unpacking their responses, we found that the work of "optimizing existing solutions" tends to fall to Business Analysts and Data Analysts, while the higher-order work of "developing new solutions" more often falls to Researchers and Data Scientists. What this suggests is that Data Scientists, who typically have more experience and more specialized expertise, are more likely to be involved in decision-making at a leadership level.

Will I earn a data science diploma from this bootcamp?

Yes, when you complete the Data Science bootcamp, you will earn a BrainStation Data Science diploma, which can boost your LinkedIn profile and resume, helping you stand out in the job market when starting a new career in data science.

What payment options do you offer?

To help you become a Data Scientist, BrainStation offers some of the most competitive payment options for a data science bootcamp, with a range of flexible plans and scholarship opportunities.

These include:

Monthly payment installments

Allowing you to split your tuition into smaller monthly payments.

Employer sponsorship

Get your tuition reimbursed by your employer.

Scholarships

We offer a range of scholarships to make learning data science more accessible.

What kind of backgrounds do people have that take this data science bootcamp?

Once admitted to BrainStation's Data Science bootcamp, you can expect to learn alongside like-minded, ambitious professionals who have taken the step to transform their skills for a new career in data science.

Professional backgrounds vary quite a bit in the Data Science bootcamp, as demand for Data Scientists and data science skills has surged across a range of fields and industries, including finance, marketing, mathematics, engineering, statistics, web development, IT, and more.

80 percent of BrainStation students have a post-secondary education, with 20 percent having earned a Master's degree or PhD.

What tools and programming languages do we learn?

Students in the Data Science bootcamp use Python, R, Hadoop, Tableau, and more to learn statistical methods and data modeling, including regression techniques, machine learning, data visualization, and more.

What is the difference between this and the part-time Data Science course?

BrainStation's Data Science bootcamp is an intensive learning experience designed to transform your skillset and help you launch a new career in data. Throughout the program, students develop and complete five projects and one major portfolio piece, using real-world data science and data visualization techniques. By the end of the program, graduates will have the skills, experience, and portfolio needed to land a job in data.

BrainStation's Data Science course, on the other hand, is a flexible, professional development course offered part-time, over 5 or 10 weeks. Taught by industry experts, the Data Science course is a project-based, hands-on learning experience, allowing you to develop data science skills and learn the latest data tools and technologies.

What kind of jobs can this bootcamp get me?

Because the work Data Scientists do touches so many different industries and disciplines, the roles Data Scientists can fill go by many different names, including:

Data Scientist
Data Analyst
Data Architect
Data Engineer
Statistician
Database Administrator
Business Analyst
Data and Analytics Manager
Researcher
Machine Learning Engineer
Quantitative Analyst

Many other variations exist and these will continue to evolve as data science becomes more prevalent.

What kind of career services do I get?

BrainStation's Career Success Team is dedicated to creating a learning experience that extends far beyond the classroom, providing a framework for success built on insights and input from technical recruiters, career coaches, BrainStation Educators, and alumni.

The team will help you refine your portfolio, connect you with industry professionals, prepare for the career search and interview process, and showcase your work to peers and hiring partners.
Data Science is In-Demand and Growing
2.7m

data jobs to be created by 20201

89%

believe improved data skills will improve success at their organization2

78%

of professionals believe AI to be #1 most impactful innovation3
Sources: 1) Pwc, 2) Digital Skills Survey, 3) Digital Skills Survey