Contribute to Your Community
BrainStation's mission is to empower one million professionals with digital skills training by the year 2025. To do that, we need the help of passionate, talented people like you.
100,000+
Professionals Empowered
500+
Industry Instructors
7,000+
Enterprise Partners
Give Back to Your Community
To help individuals and organizations succeed in the fast-changing digital world, BrainStation provides a range of cutting-edge learning experiences, including certificate courses, bootcamps, digital leadership panels, guest lectures, mentorship and cutting-edge content.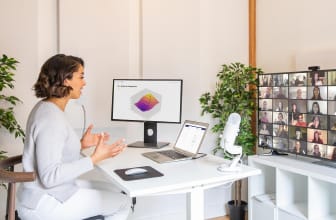 Push Your Limits
Develop your leadership and communication skills working with like-minded professionals around the world.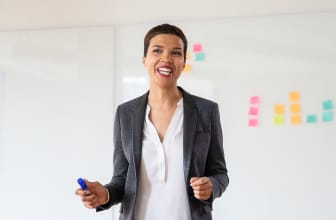 Make a Difference
Share your experience and knowledge to make a lasting impact on professionals in your community.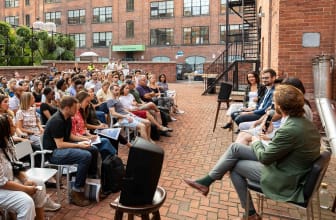 Network With the Best
Connect with a vibrant community of industry experts and digital leaders from the top brands in the world.
Join our World-Class Guest Speakers
BrainStation students get access to exclusive guest lectures and panel discussion events led by some of the world's leading subject matter experts and professionals.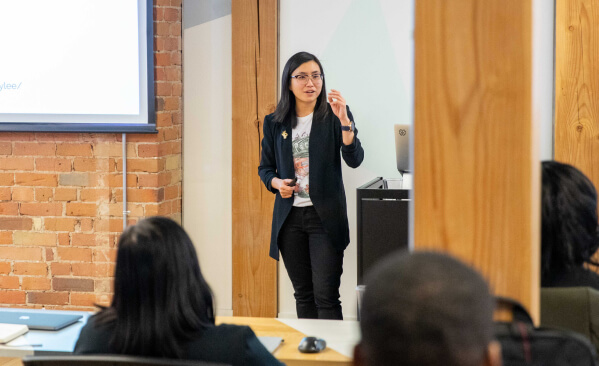 Recent Industry Guests
Michael Katchen

Co-founder and CEO at Wealthsimple

Alexandria Stried

Chief Product Officer at Ellevest

Clare Carr

VP of Marketing at Chief

Tom Keiser

CEO at Hootsuite

Brittany Forsyth

Chief Talent Officer at Shopify

Sanyogita Shamsunder

VP of Product Innovation at Verizon

Win Sakdinan

Head of Business Marketing, North America at Twitter

Laura Elsener

Senior Data Scientist at Squarespace

Mike Giepert

ECD at Wealthsimple

Shimona Mehta

Head of EMEA at Shopify Plus

Frank Bach

Lead Product Designer at Headspace

Sharmeen Browarek Chapp

Vice President of Community at Twitch

Fab Dolan

Head of Marketing at Google

Satish Kanwar

GM & VP of Product at Shopify

Eunjoo Kim

UX Design Lead at Google

Nicole West

VP, Digital Strategy & Product at Chipotle

Darren Murph

Head of Remote at GitLab

Sukhmani Dev

VP of Digital & Cybersecurity Solutions at Mastercard

Alex Schleifer

Chief Design Officer at Airbnb

Kirstine Stewart

Head, Shaping the Future of Media at World Economic Forum

Leanne Gibson

Head of Industry at Facebook

Sandy Carter

Vice President at AWS

Samantha Yu

VP, Brand & Integrated Marketing at Refinery29

David Lennie

SVP, Data Science and Engineering at Shopify

Michael Ayeoola

Senior Product Manager at The New York Times

Tehmina Haider

Vice President & Head of Harry's Labs
Teach at BrainStation
Become a Part-Time Instructor
As a part-time Instructor, you will lead students through multi-week, project-based courses on evenings or weekends. You will also contribute to the development of course curricula, ensuring our students are always learning the very latest digital skills, techniques, and tools.
Become an Educator
As an Educator, you will lead students through immersive bootcamps in web development, data science, user experience design, or digital marketing. You will also use your experience and expertise to guide the development of BrainStation's curricula, directly contributing to the education of emerging tech talent.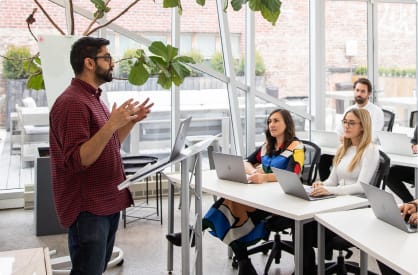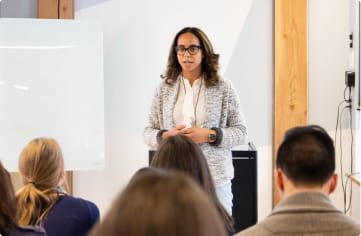 Contribute as an Expert
Become a Panelist
Every month, BrainStation hosts Digital Leadership panel discussions across a range of topics in data, design, marketing, product, and more – both online and in our campuses around the world.
Become a Guest Lecturer
Speak to students in an intimate class environment – in-person or virtually – on a subject you're passionate about. As a guest lecturer, you can dig deep into a specific area of your profession, providing students with an inside look at the day-to-day work experience in the field.
Become a Mentor
Support our students and graduates as they transform their skill sets and transition into new digital careers. BrainStation mentors provide guidance and insight into their respective industries and can help graduates prepare for the job search.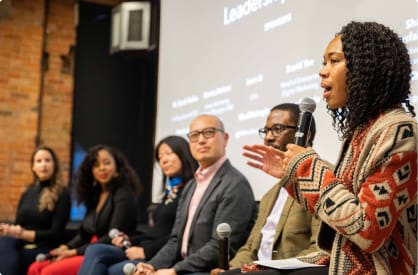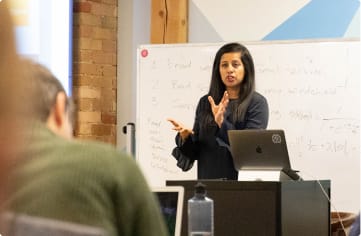 Get Involved
Reach out today to get involved with the BrainStation community.