Diploma Program
UX Design Bootcamp Online
Live Classroom
Full-Time or Part-Time
Expert Educators
Launch a new career as a UX Designer with this intensive UX Design bootcamp.
View the Program Package to access:
Tuition details and scholarships
Financing options
Employer sponsorship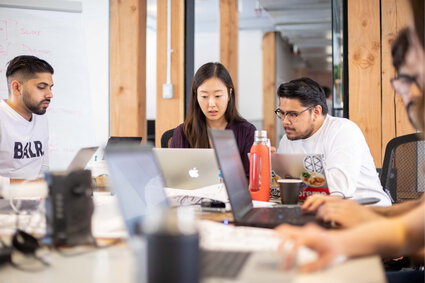 Next Kickoff:
February 27
Select a start date that fits your schedule.
Become a
UX Designer
Graduate Success
90%+
hiring rate globally within 180 days of graduating
Thousands
of graduates from around the world
connect with top employers
world-class career services
BrainStation Students Work at Amazing Companies
I would never have been allowed to switch to a career in tech without my BrainStation experience and rising to the challenge it presented.
Rachel Soglin
UX Writer at Cleo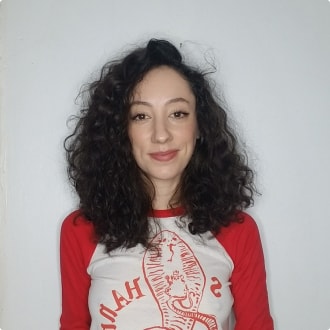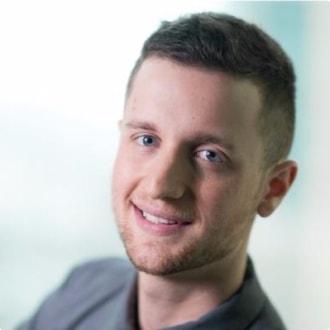 Przemek Jalowski
UX/UI Designer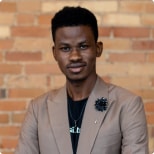 Mosope Adebowale
Product Designer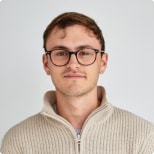 Alex Hampshire
Product Designer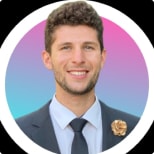 Tim Neusesser
UX Specialist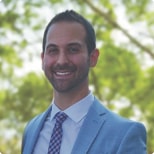 Rocco Marinaccio
Principal Product Designer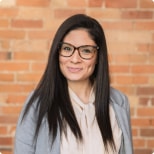 Brenda Gutierrez
UX Team Lead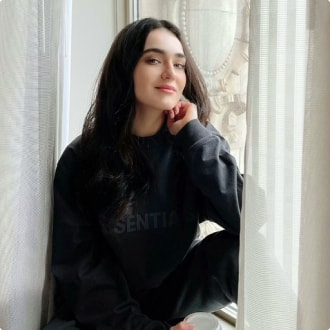 Dorsa Giyahi
Senior Product Designer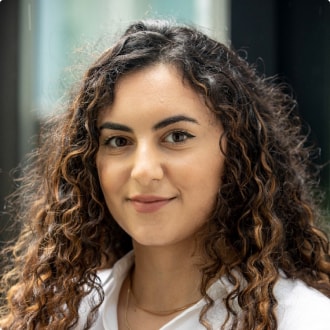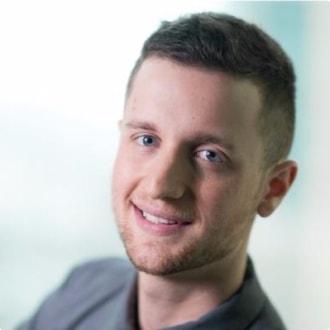 Przemek Jalowski
UX/UI Designer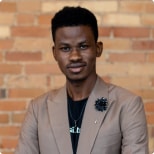 Mosope Adebowale
Product Designer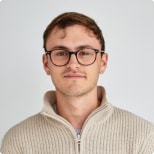 Alex Hampshire
Product Designer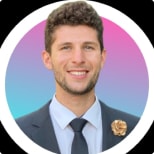 Tim Neusesser
UX Specialist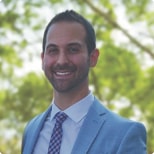 Rocco Marinaccio
Principal Product Designer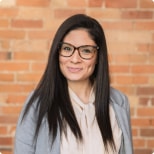 Brenda Gutierrez
UX Team Lead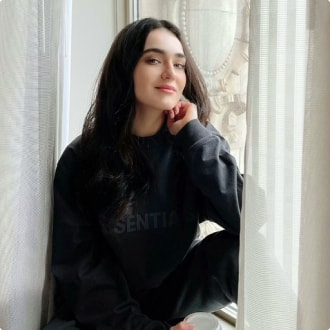 Dorsa Giyahi
Senior Product Designer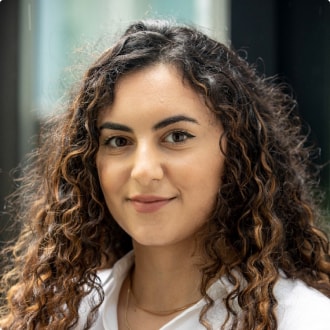 6,500+ Hiring Partners Around the World
The Bootcamp Experience
BrainStation is more than a UX Design bootcamp: it's a UX career transformation experience. Beyond learning the essential in-demand skills UX Designers need to start a new career you'll gain hands-on, industry experience through unique professional portfolio projects where you'll work alongside industry professionals on real business problems and collaborate with data scientists, web developers, and digital marketers to deliver a real-world solution. See why thousands of graduates have launched their new careers with BrainStation through this UX Design bootcamp.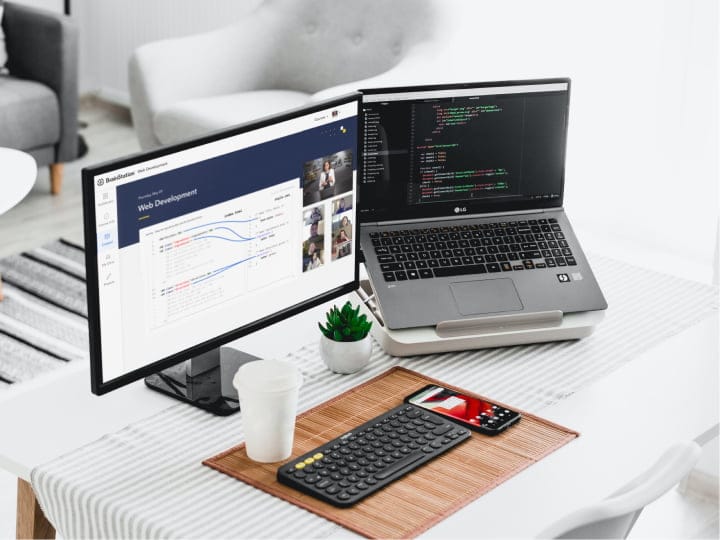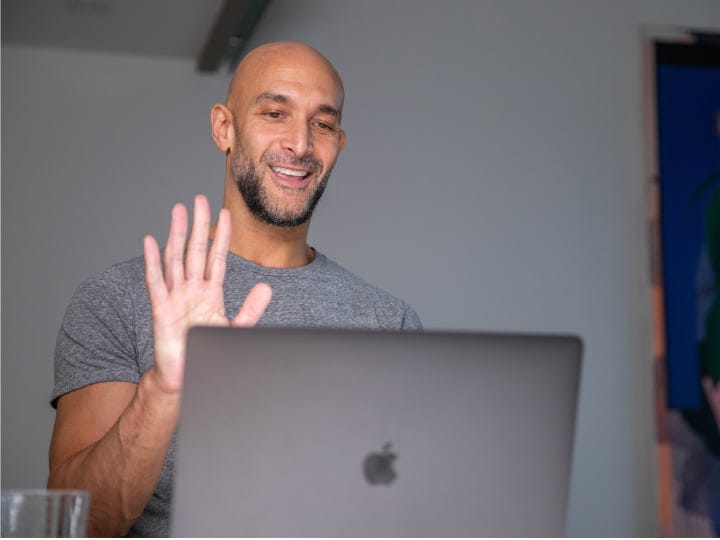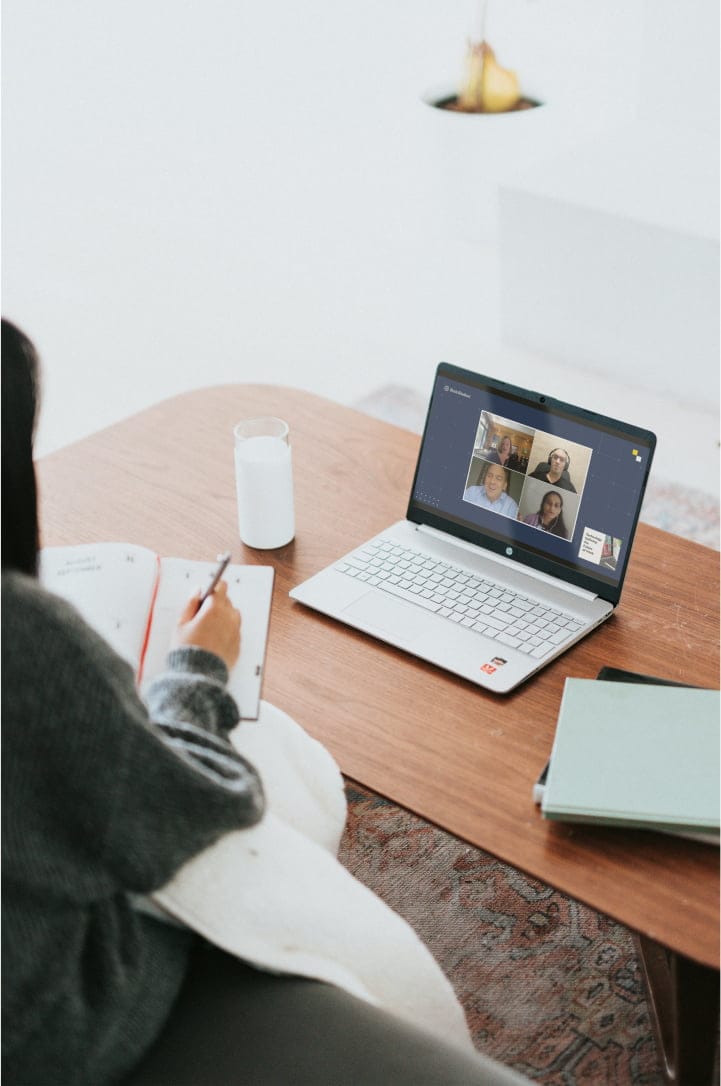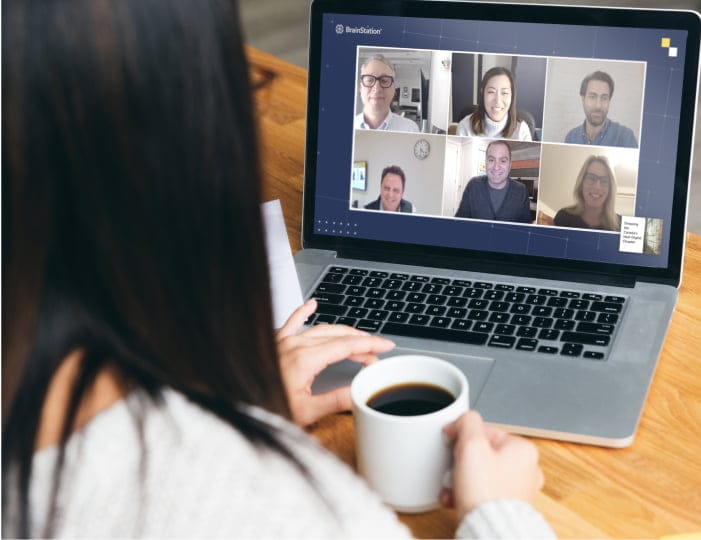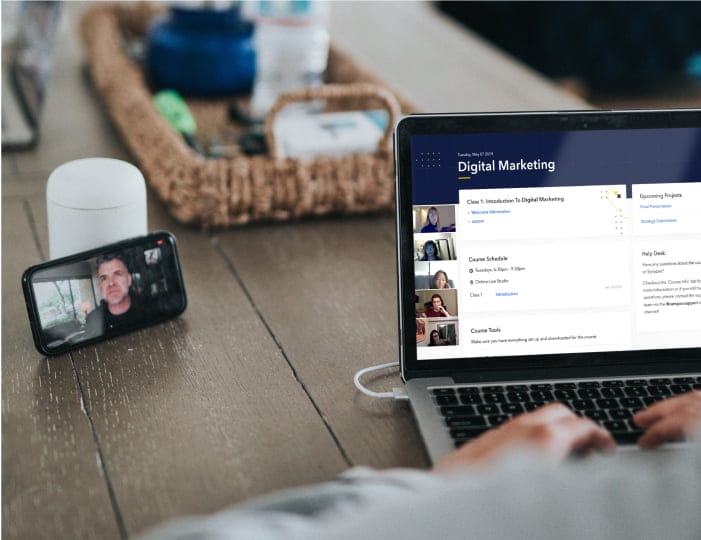 Hands-On Industry Experience Before You Graduate
Get practical, hands-on experience applying what you've learned to a real business case presented by a leading digital business like Microsoft, Mastercard, and Google. In these dynamic, hands-on projects, you'll work alongside industry practitioners while cross-collaborating with BrainStation students from other bootcamps to develop a compelling digital solution. This is an essential experience applying both your UX design and soft skills to a real-world business problem and working as part of a diverse digital team, just like you will in your new career as a UX Designer.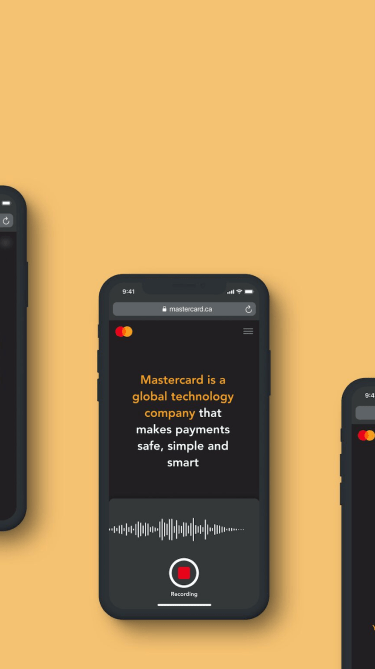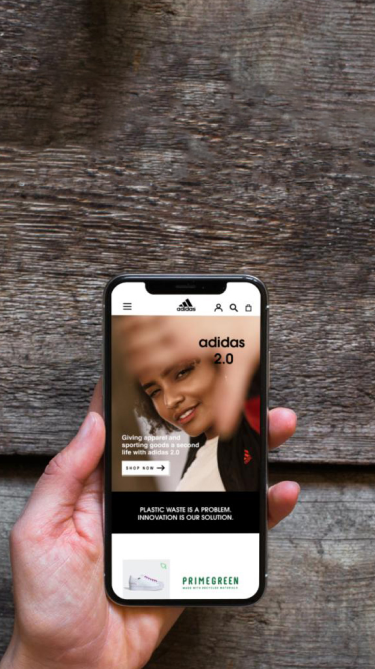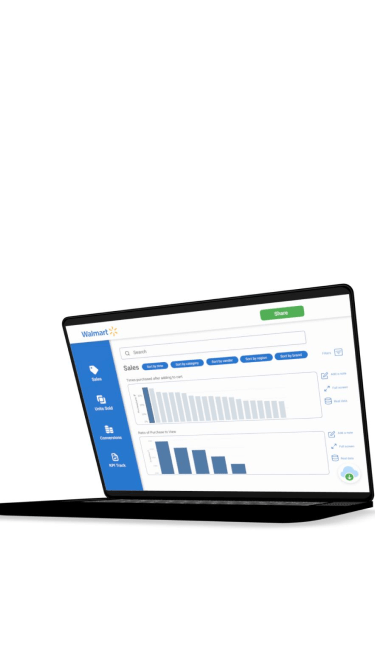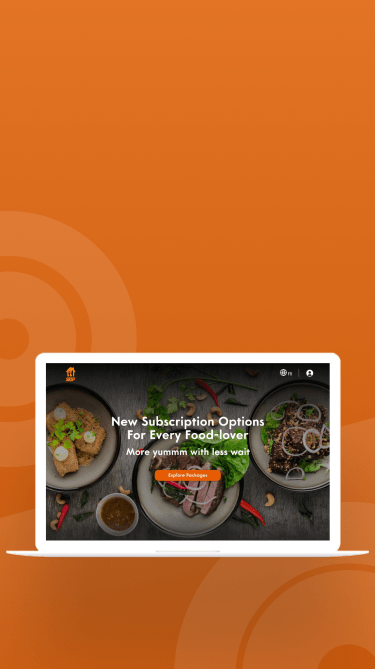 INDUSTRY PARTNER
The Challenge
How might we increase the security of digital transactions through innovative digital solutions?
Working in cross-functional teams alongside practitioners from Mastercard, BrainStation students designed and built human-centered solutions to this challenge, and presented them to Mastercard leadership.
INDUSTRY PARTNER
The Challenge
What digital solutions can we use to support the future success of eCommerce in the apparel and sporting goods industry?
BrainStation students were challenged to work with practitioners from adidas to design and build an innovative solution to this challenge. At the end, they had the opportunity to present their solution to adidas.
INDUSTRY PARTNER
The Challenge
How might we increase access to health care services through the use of education and digital solutions?
Working in cross-functional teams alongside practitioners from Google, BrainStation students collaborated to design and build innovative solutions to this challenge. Once complete, students then had the opportunity to present their solutions back to Google.
INDUSTRY PARTNER
The Challenge
What data-driven, digital experiences can we deliver to help customers to save money and live better?
Working in cross-functional teams alongside practitioners from Walmart, BrainStation students designed and built human-centered solutions to this challenge, and presented them to the Walmart team.
INDUSTRY PARTNER
The Challenge
As the restaurant industry is experiencing significant disruption, what digital solutions can we create to support successful food delivery?
Working alongside practitioners from SkipTheDishes, BrainStation students designed and built a solution to this challenge facing the restaurant industry. They then presented their solutions to SkipTheDishes leadership.
Learn From Guest Experts Throughout the Program
BrainStation students get access to exclusive guest lectures and panel discussion events led by some of the world's leading subject matter experts and industry professionals.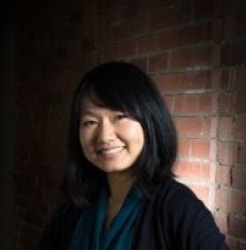 Jing Jing Tan
Senior UX Researcher at Uber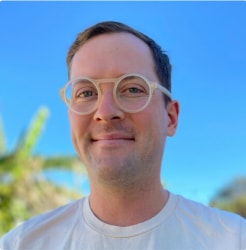 Frank Bach
Lead Product Designer at Headspace
Benjamin Hersh
Staff Interaction Designer at Google
Eunjoo Kim
UX Design Lead at Google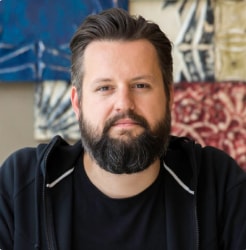 Alex Schleifer
Chief Design Officer at Airbnb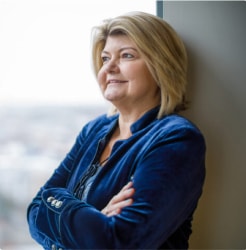 Sandy Carter
Vice President at Amazon Web Services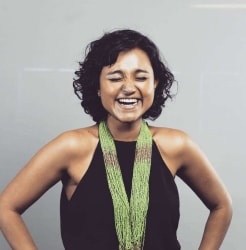 Mrinali Kamath
User Experience Designer at Amazon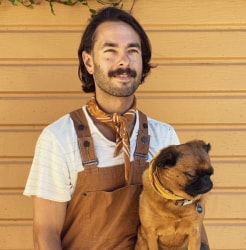 Levon Sharrow
Associate Creative Director, Digital Products at Patagonia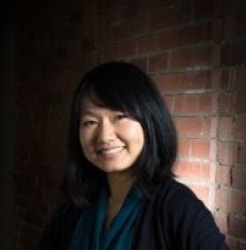 Jing Jing Tan
Senior UX Researcher at Uber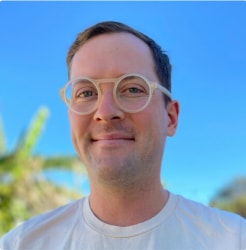 Frank Bach
Lead Product Designer at Headspace
Benjamin Hersh
Staff Interaction Designer at Google
Eunjoo Kim
UX Design Lead at Google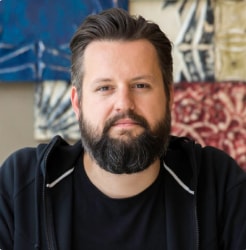 Alex Schleifer
Chief Design Officer at Airbnb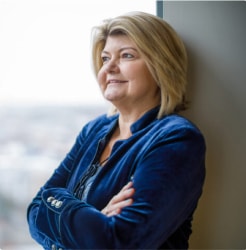 Sandy Carter
Vice President at Amazon Web Services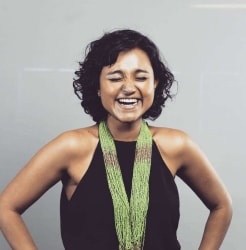 Mrinali Kamath
User Experience Designer at Amazon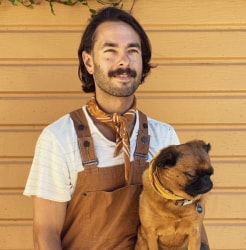 Levon Sharrow
Associate Creative Director, Digital Products at Patagonia
Learn in our Next-Gen Online Classroom
Educator-Led, Live Online Courses, From the Comfort of Your Home
In all our online courses, learn from BrainStation's industry-expert educators through real-time, interactive classes in an engaging classroom environment.
Interactive, Project-Based Learning
Join breakout room sessions in smaller teams as part of the hands-on projects in our online courses, where you will collaborate and learn together.
Community Beyond the Classroom
During your online course, engage with your classmates and educators in BrainStation's Slack community, where you'll receive updates and support. Stay connected and in the loop throughout your online course.
Upcoming Program Dates & Campuses
Unit 1
UX Design Fundamentals
Immerse yourself in the world of UX design and quickly develop a strong foundation by starting the program with a guided design sprint. Design sprints are time-constrained exercises used by UX Designers and focused on solving problems through a structured, iterative process. This experience will allow you to gain familiarity with and a basic understanding of UX design concepts and how they fit together to address real-world challenges. You'll gain exposure to design thinking, problem-solving tools, design sketches, and more, all while learning industry tools to draft, iterate, and test your solutions. After this experience, you'll be ready to dive into the more advanced work and topics ahead on your journey to become a UX Designer.
Sketch

Figma

Google Slides
Key Skills:

Design Thinking
UX Mindsets
Sketching
Moodboards
Wireframes
Explore the UX Design Process
Through a design sprint, you'll gain an end-to-end overview of the UX design process, starting with an understanding of how to approach design problems and how to begin empathizing with users. You will also explore key UX fundamentals including moodboards, storyboarding, prototyping, testing, design presentations and more.
Discover Creative Practices & Industry Tools
Explore how to structure problems and implement creative ideation methods in your problem solving approach. Learning and applying these practices and methods will help you across your journey in this program and beyond in your UX career. You'll also learn how to use Figma and Sketch – industry-standard tools used by UX/UI designers and leading companies around the world.
Unit 2
UX Research, Strategy & Planning
In this unit, you'll take a deep dive into UX design to learn and apply diverse methods to craft user-centric experiences. Start by leveraging frameworks and tools such as user research, personas, empathy mapping and more to understand users and their needs. Use these inputs to strategize design solutions, and quickly validate decisions using sketches, wireframes, and task flows among other tools. You'll also review case studies and learn and apply key principles to support a positive user experience for your target users across different devices. Among a host of other topics, this densely-packed unit is focused on teaching you how to perform UX design and develop high-quality solutions that drive value for users.
Figma
Key Skills:

User Research
UX Strategy
Personas
Empathy Mapping
Experience Mapping
Agile Fundamentals
Information Architecture
Task Flows
App Design
Prototyping
User Testing
Perform Detailed UX Research and Develop a UX Strategy
A world-class UX designer starts by developing with an intimate understanding of the problem at hand and the end-users. Learn and apply advanced, strategic problem-solving tools to dissect challenges, define constraints and measures of success, and formulate a design hypothesis and project brief. Dive deep into UX and user research, learning how to conduct and apply a variety of research methods and frameworks to find user insights.
Plan and Iterate on Your Designs
With user insights and a strategy in-hand, you'll explore how design patterns and UX considerations differ between mobile apps and web apps, along with iOS and Android devices. You'll also explore concepts related to the Agile methodology to help you organize and communicate your work. By learning and applying information architecture, sketches, wireframing and task flows, you'll be able to optimize your solutions and catch mistakes early, before building a high-fidelity output.
Build and Test Interactive Prototypes
Testing is essential to developing a strong, user-centered design. Having planned your design solution, it's time to build and test a functional prototype. Learn how to conduct user testing and how to use testing outputs to improve your designs. You'll also learn how to optimize your design workflow to organize yourself and speed up project work, among other important UX concepts.
Unit 3
User Interface & App Design
User Interface (UI) design plays an important role in supporting user experience. Interfaces need to be carefully crafted across a variety of devices and platforms, from desktop computers to mobile phones and wearables, to provide a consistent and easy to interpret experience. In this unit, you will learn and apply UI/UX design concepts and visual design principles to transform your experience and prototypes into a polished, high-fidelity output. You'll also build an interaction design foundation and learn app design, motion, and accessibility principles to elevate your work, support a positive user experience, design beautiful UI elements, and broaden your creative possibilities.
Figma

Tota11y

Stark

Material Design Color Tool

UX Check
Key Skills:

Interaction Design
Heuristic Evaluation
Typography & Visual Hierarchy
Design Grids
UI Libraries
Inspiration Boards
Color Theory
Accessible Design
Motion Design Fundamentals
Learn and Apply UI Design to Create Stunning Interfaces
Understand the role UI design plays in a digital experience and bring your work to life by learning and applying key UI/UX design concepts. You'll learn about interaction design, grids and spacing, typography, and more. Find UI/UX design inspiration and learn how to structure information, strategically apply color, and evaluate your designs to build and refine a beautiful, usable, and enjoyable digital experience.
Discover App & Motion Design Principles
Mobile devices continue to perform more and more functions in our daily lives. Explore UI/UX considerations for mobile apps and learn about voice experiences as an emerging user interface. Learn and apply the fundamentals of motion design as an important method of communicating information and begin applying basic motion components to your designs.
Explore Inclusive and Accessible Design
Applying accessible and inclusive design elevates your work and improves usability, benefiting all types of users. Learn about the diversity of abilities; such as auditory, cognitive, physical, and more, and explore how UX/UI design choices impact accessibility and usability. Use tools to help you create more accessible designs and explore how UI concepts such as color, typography and more must be considered in accordance with accessibility principles.
Unit 4
Applied Design Thinking & Responsive Website Design
Digital products and experiences serve a variety of purposes and operate on a diverse set of platforms and devices. In this unit, learn how to implement responsive UX/UI design for the web. You'll examine websites and product marketing pages, understanding the differences between them and learning how to construct impactful wireframes that drive value for businesses and users. You'll also further refine your UX research skills by learning how to perform research throughout product development into the post-launch phase.
Figma

Google Docs
Key Skills:

Design Thinking
Design Sprints
Group Collaboration
Design Presentations
Creative Problem Solving
Responsive Experience Design
Responsive Grids & Wireframes
UX Research for Product Launch
Solve Real-World Challenges in a Design Sprint
With a strong understanding of UX/UI design, you'll dive into a second design sprint to solve real-world problems in a small group. Leverage design thinking and navigate each stage of the UX process to strategize, design, prototype, test, and iterate on a design solution. At the end of the sprint, you'll be able to practice your design presentation skills, showcasing your UX/UI solution and process.
Practice and Implement Responsive Design
Modern digital experiences and interfaces are expected to look professional and function properly across all our different devices and screen sizes. Explore responsive design for the web, and gain an understanding of the different components and design patterns used. Create responsive wireframes and mockups, and learn how to adjust your designs and grids for a variety of devices.
Explore UX Research for Product Launch
A UX designer's work doesn't end once a design has been completed. Throughout development and once digital products are launched, UI/UX designers must have an understanding of how to gather data and perform research to measure success. Learn about key research methods and when to use them, to highlight user challenges and improve your designs.
Unit 5
Professional Development
UX/UI Designers are a critical part of any digital team and must have the skills to collaborate with others to build digital products. In this unit, round out your skill set and prepare for your new career by exploring a range of professional development topics. Explore UX/UI design workflows used by agencies and product companies, and leverage industry tools like Figma and Zeplin used to connect designers and software developers. Analyze design case studies and portfolios to build and showcase your new skill set. Close off the program by completing your Capstone Project, and dive into preparing for your new career with BrainStation's Career Accelerator Program.
Key Skills:

Design Handoff
Portfolio Development
Design Presentations
Career Acceleration
Connect Design Workflows with Software Development
Developers are responsible for building designs and translating them into real-world products. Learn industry tools and practices to share your work with developers and effectively collaborate on designs. Through learning these techniques, you'll also gain a better understanding of what developers need to work with designs, and how they build digital products.
Plan and Create Your UX Portfolio
Design case studies are an extremely powerful tool to showcase your process and work to peers and employers. Case studies also provide the opportunity to gain insights through reflecting on past experiences which can help you improve as a designer. In this unit, you'll plan and create your own UX portfolio and case study, and host it on your own website that you'll launch and design.
Prepare to Launch Your New Career
Go deep on professional development and prepare to launch your new career with BrainStation's Career Accelerator Program. Practice and refine your presentation and communication skills and prepare to present yourself and your work to potential employers.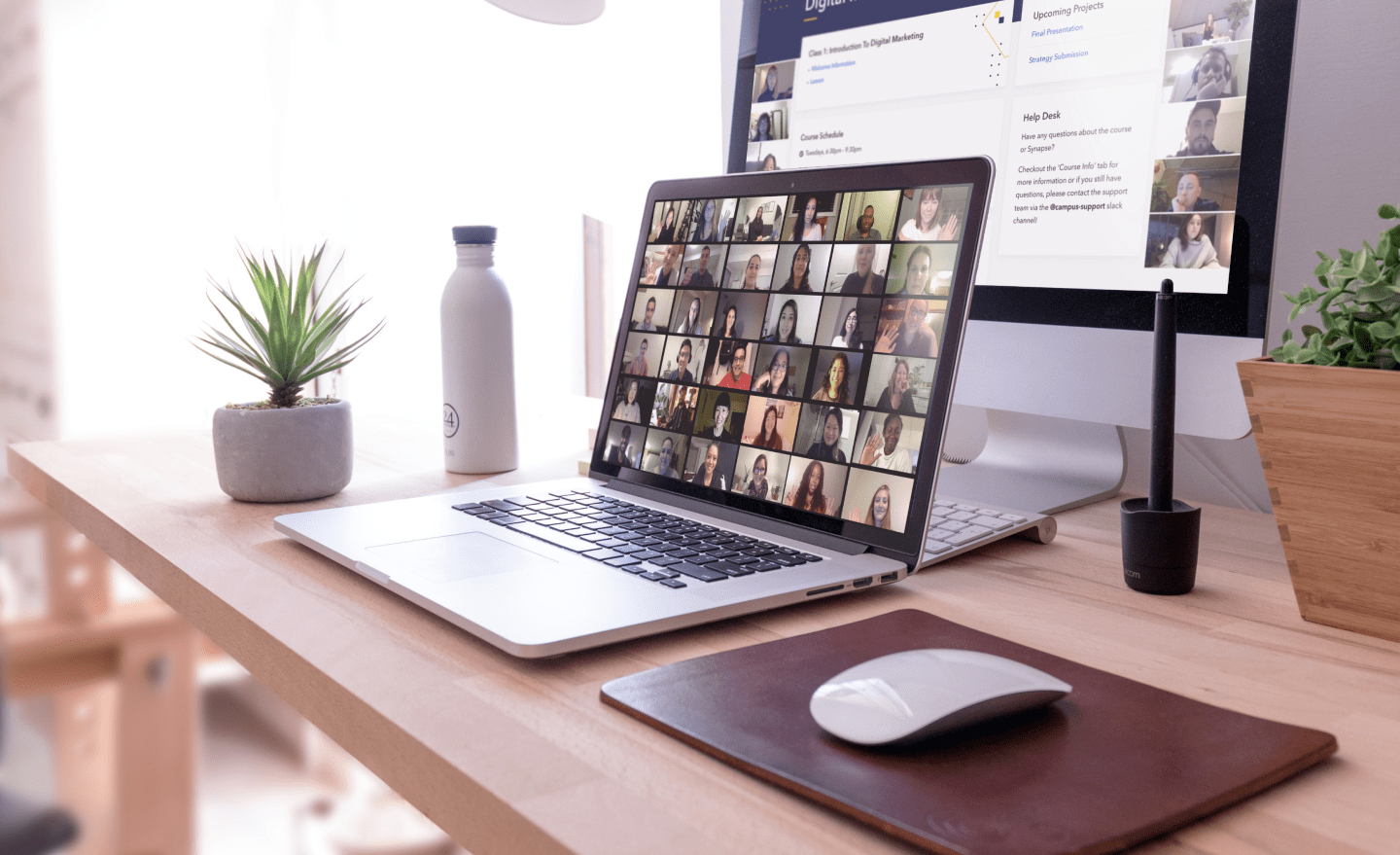 Demo Day: Meet Employers and Build Your Network
Demo Day is a celebration of everything you've learned and accomplished in your bootcamp. It's where you'll showcase your final project among your peers, hiring managers, and alumni from cutting-edge companies that need digital skills.
Available Full-Time or Part-Time
BrainStation bootcamps are designed to support learning and career outcomes with flexibility in mind, through either full-time or part-time bootcamp options. Accelerate your learning by joining a full-time program and see what a typical day looks like below, or explore more flexible learning with our part-time bootcamps – both of which are powered by our live online classroom.
Full-Time Program
Classes on Monday to Friday
10:15 AM
Pre-Class prep
From the comfort of your home, grab a coffee and some snacks to kick-start your day.
10:30 AM
Morning kickoff
Jump into a morning kickoff, focused on reviewing critical content, introducing a new topic, or diving into a hands-on activity to prepare you for the UX design work ahead.
11:00 AM
Lecture
Explore new topics through interactive lectures filled with demos, real-world examples, and bite-sized activities to help you learn and apply new concepts.
1:30 PM
Lunch
Take a break and recharge over lunch. Connect with your peers online or take some time to step away and take care of items that come up during the day.
2:30 PM
Lecture and lab challenge
Close off the topics from the morning lecture, or extend your learning by exploring new UX design concepts in an afternoon lecture. Develop your skills by practicing what you've just learned through a structured lab challenge – both as an individual and through small groups.
4:30 PM
Project work and one-on-one coaching sessions
Incrementally apply what you've learned through structured unit projects, and work with a member of the education team for personalized support and development, preparing you for your new career.
6:30 PM
End of day
Close off a dynamic learning day and recharge.
Part Time
Classes on Tuesday, Thursday and Saturday
BrainStation's Part-Time Bootcamps cover the same learning material, delivered on evenings and weekends, including scheduled breaks throughout the program. They are designed to fit into your life, making it easier than ever to access our transformational learning experiences. Speak with a Learning Advisor to understand more about the Part-Time opportunity and how you can join!
View Tuition, Financing Options, and More in the Program Package
View the Program Package to access:
Tuition details and scholarships
Financing options
Employer sponsorship
Top Rated Bootcamp By Students & Employers
BrainStation has once again shown that they are modernizing education for future career professionals. Getting to see the amazing work accomplished by their diverse and talented students has been an extraordinarily inspiring experience.
Dan Silveira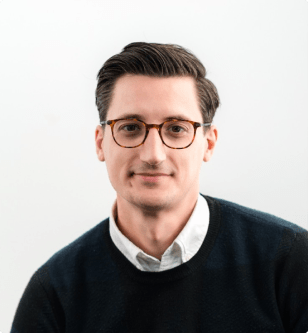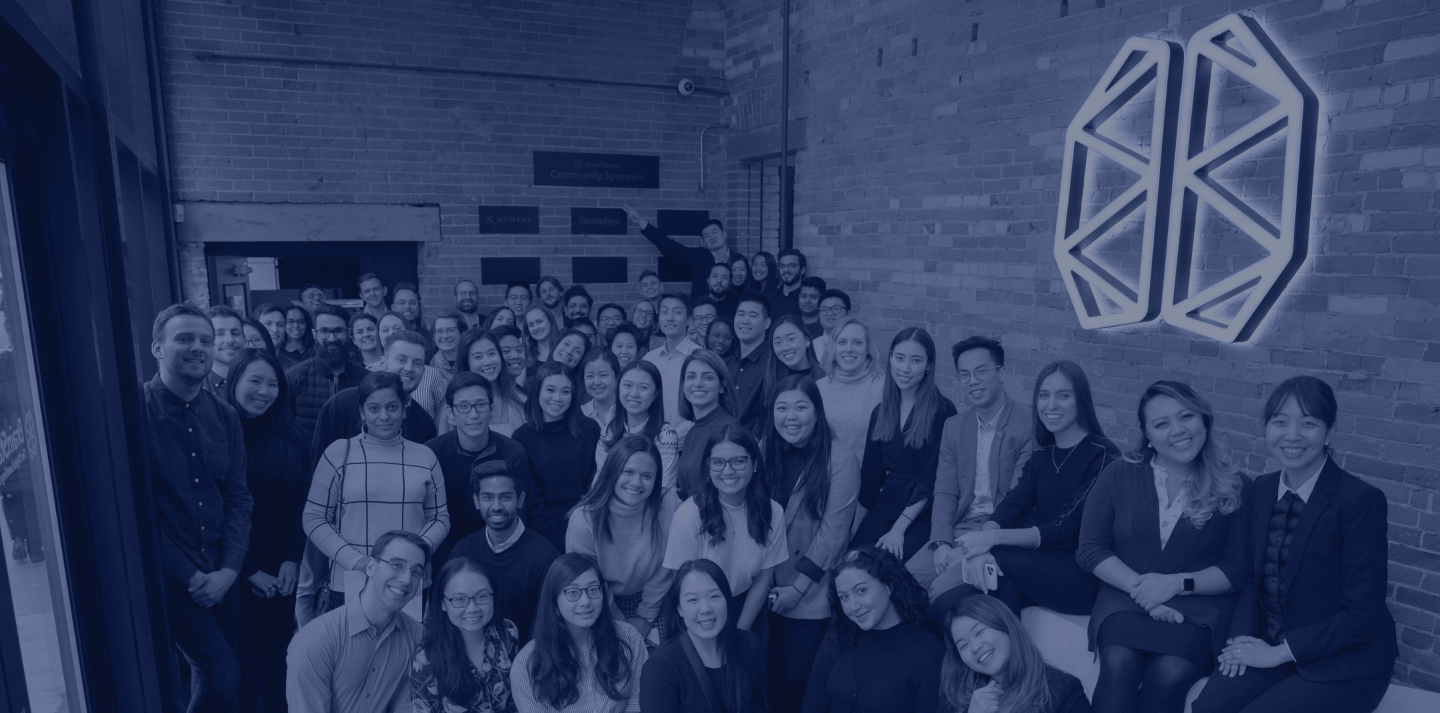 Career Services That Get You Hired
We're in it together. During your BrainStation bootcamp and beyond, work with BrainStation's dedicated Career Success and career coach team to help launch your new career in a structured and accountability-based environment. In addition to meeting with your peers and our Career Success team members, you'll have access to a variety of world-class career services that have been proven with thousands of BrainStation bootcamp graduates who have found their dream job.
Career Support From Day 1
Your career transformation begins on day 1. Kick off your program with goal-setting and preparation that sets you up for success. From the first day, throughout the program and beyond, we're with you to transform your career.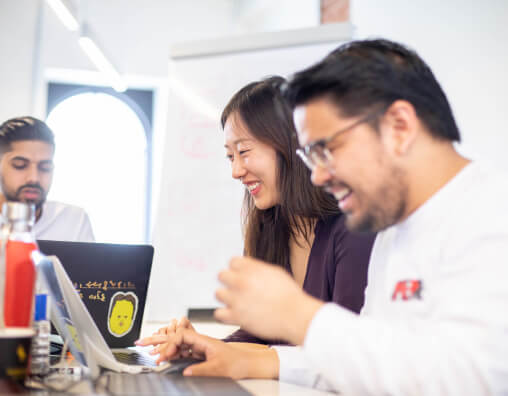 Hands-On Workshops Throughout the Program
Your BrainStation bootcamp is designed with career success in mind, and includes regular workshops that prepare you to tell your story and master your job search with career tips including resume, LinkedIn, and interviewing support and guidance.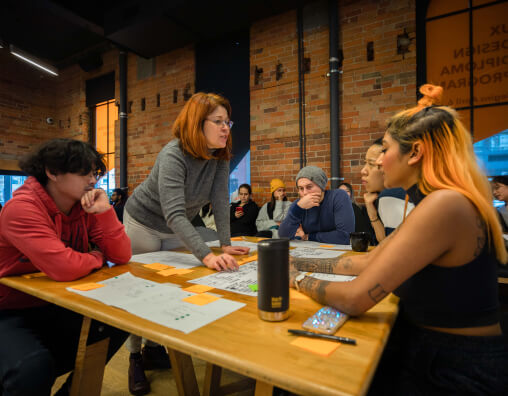 1-on-1 Support When You Need It
Everyone's career transformation journey is different, so you'll have 1-on-1 support from BrainStation's dedicated Career Success and career coach team to help you navigate your own unique career transformation.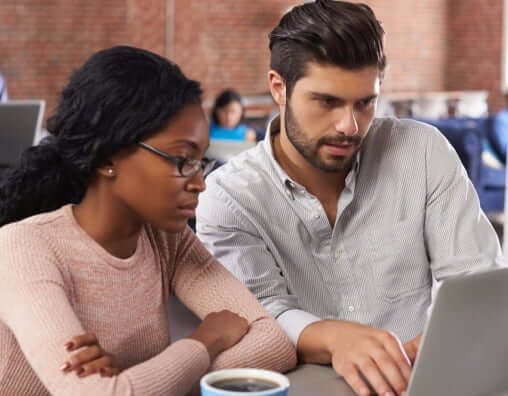 I think that BrainStation provides a unique opportunity where they are able to connect students with many businesses – and the benefit of that is it gives people that foot in the door that one often needs to start instead of being just another faceless name on LinkedIn that's graduated from a similar program.
Przemek Jalowski
UX/UI Designer at The Home Depot
What Our Graduates Are Saying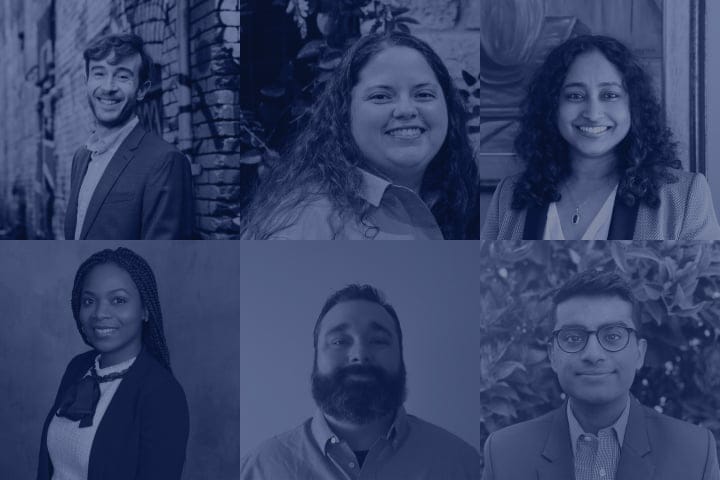 Join our growing community of
15,000+

alumni.
Frequently Asked Questions
What is the difference between UX and UI Design?

UX design is the craft of making the user's experience when interacting with a digital product as effective, efficient, and pleasant as possible. It is, in short, the process of building products with the user in mind.

UI design, on the other hand, relates to design concerning all the visual elements the users of a website, app, or piece of software (or mobile device, or even appliance) interact with. The "UI" in "UI design," in fact, stands for "user interface."

UI design, therefore, has a narrower focus than UX design, which concerns a user's entire journey from beginning to end.

Will I earn a UX Design diploma from this UX bootcamp?

Yes, when you complete the UX Design bootcamp, you will earn a BrainStation UX Design Diploma, which can boost your LinkedIn profile and resume, helping aspiring UX designers stand out in the UX job market when starting a new career.

What payment options do you offer?

BrainStation offers some of the most competitive payment options for an online coding bootcamp, with a range of flexible plans and scholarship opportunities.

These include:

Monthly payment installments

Allowing you to split your tuition into smaller monthly payments.

Employer sponsorship

Get your tuition reimbursed by your employer.

Scholarships

We offer a range of scholarships to make learning UX Design more accessible.

What kind of backgrounds do people have that take this UX Design bootcamp?

Once admitted to BrainStation's UX bootcamps, you can expect to learn alongside like-minded, ambitious professionals who have taken the step to transform their skills for a new career in UX design.

Professional backgrounds vary quite a bit in the UX Design Bootcamp, whether attending in-person or as part of online programs, as demand for UI, UX, and general design skills has increased across a range of fields and industries, including finance, marketing, web development, product management, retail, and more.

80 percent of BrainStation students have a post-secondary education, with 20 percent having earned a Master's degree or PhD.

What tools and software do we learn?

Led by Educators with real-world UX design experience, students will use design thinking and tools such as Figma to develop a deep understanding of UX design concepts, including information architecture, prototyping and usability testing, user interface design, responsive design, app design, and more. Students then apply their learnings to complete two design sprints, three real-world projects (focused on an individual component of UX design), and a final portfolio piece.

By the end of the program, graduates will have the skills, experience, and portfolio needed to dive into a career in UX design.

What is the difference between this and the part-time UX Design course?

BrainStation's UX Design bootcamps are an intensive learning experience designed to transform your skillset and help you launch a new career in design.

Led by Educators with experience in the field, you will develop a fully realized mobile app and build a portfolio of completed projects. By the end of the UX bootcamp, you will have the skills, experience, and confidence needed to dive into a career in UX design.

BrainStation's UX Design course, on the other hand, is a flexible, professional development course offered part-time, over 5 or 10 weeks. Taught by industry experts, the UX Design course is a project-based, hands-on learning experience, allowing you to develop design skills and learn the latest tools and techniques.

What kind of jobs can this bootcamp get me?

UX Designers work across many different industries, which means there is a lot of variation in UX design team job titles. Here are some of the most common UX design job titles you may encounter during a job search:

UX Designer

User Researcher

UX Researcher

Usability Tester

Data Analyst

Information Architect

Experience Designer

Interaction Designer

Information Architect

UX Strategist

UX Architect

UX Product Manager

UX Analyst

UX Engineer

UX Developer

Product Designer

Visual Designer

Content Strategist

Many other variations exist and these will continue to evolve as UX design becomes more prevalent.

What kind of career services do I get?

As part of BrainStation's UX design bootcamps, our Career Success Team is dedicated to creating a learning experience that extends far beyond the classroom, providing a framework for success incorporating your background and learning goals, built on insights and input from technical recruiters, career coaches, BrainStation Educators, and alumni.

The team will provide career coaching to help you refine your UX design portfolio, connect you with industry professionals, prepare you for the career search and interview process, and showcase your design work to peers and hiring partners.