Panel Discussion
Future of Cybersecurity | A Discussion on Application Security
Thursday October 25th, 2018
6:30 PM - 8:00 PM
455 Granville St, Vancouver, BC
Speakers From
Event Details
Mobile and web applications are becoming ubiquitous in our everyday lives. We use them to work, we use them to play and naturally more and more of our sensitive and private data is being collected and processed by these new services.
From Equifax and Ashley Madison, to Amazon and recent Instagram cases–governments and private companies are experiencing massive security breaches. These risks affect customers, employees and the general public's data.
With cyber attacks and phishing schemes increasing and evolving, join us to find out what actually happened with these cases and how cyber criminals are exploiting these systems. Enterprise customers, responding to the increased risk of vulnerable applications, are now requiring their 3rd party suppliers to demonstrate how cyber risk is being managed. Unfortunately, many development teams are either apathetic or unaware of secure development practices and consequently are losing business to companies who take security seriously.
Join us as we host some of Vancouver's leading cyber security expertise for a discussion on the state of application security, digital defense and how developers, companies and business owners alike can protect their businesses sensitive data by securing their applications from hackers.
Make sure to use #BrainStationYVR @BrainStationYVR to join the conversation digitally!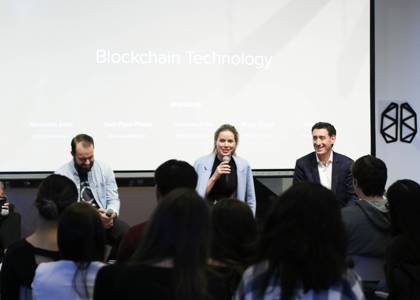 Event Speakers
Heidi Martin
Director of Information Security, Clio
Leah Woodhouse
Senior Software Developer at SAP
Mike Sample
Principal Architect, Cmd
Adhiran Thirmal
Solution Architect, Enterprise Security Software, Micro Focus
Topics of Discussion
Risk management and security needs

The rise of machine learning & artificial intelligence

Key takeaways on how to secure your data

Upcoming trends and technologies

Why you should care about the security of your information
Become a Sponsor
Become a BrainStation Event Partner to get involved with some of the industry's most exciting thought leadership events. Fill out the form to learn more about sponsorship opportunities.
Reserve Your Spot
Join a dynamic group of like-minded professionals and industry leaders.
Thursday October 25th, 2018
6:30 PM - 8:00 PM
455 Granville St, Vancouver, BC