Panel Discussion
Transform Miami: How Local Companies Are Shaping the City's Future
Speakers From
Event Details
Over the last few years, Miami's local companies have transformed the city into a dynamic, innovative hub of creativity and entrepreneurship. Previously known for luxury tropical vacations, Miami is now getting noticed for its unique mix of diverse, highly-qualified talent, and business-friendly conditions.
How did we get here and what's next for the city? How will Miami capitalize on this movement to ensure prosperity for businesses and talent?
Join us for a discussion on the future of Miami's workforce, which skills are in most demand, and how business leaders are preparing for the decade ahead.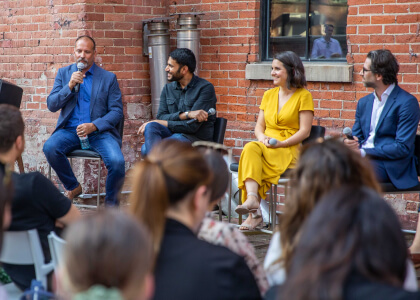 Speakers
Guillermo Garcia
Co-Founder and CEO of SmartHop
Rebecca Fishman Lipsey
President and CEO of The Miami Foundation
AJ Yawn
Founder and CEO of ByteChek
Topics of Discussion
How Miami has evolved over the past five years

In-demand digital skills for 2022

The fastest growing verticals in Miami tech

How organizations can build on this momentum
Reserve Your Spot
Join a dynamic group of like-minded professionals and industry leaders.