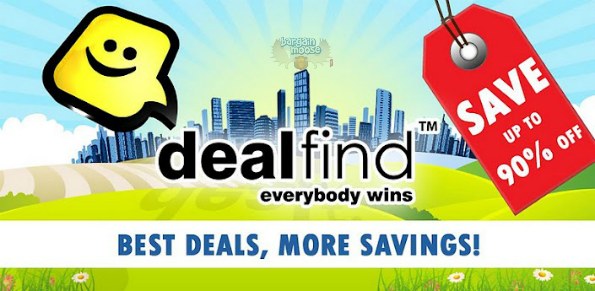 Earlier this month Techvibes reported that the merger of TeamBuy.ca and Dealfind.com was imminent.
Today the companies announced their merger, creating Canada's largest online deals destination.
According to their joint press release, the transaction is "the largest 'daily deal' merger in North American history".
The transaction brings two of the strongest brands in the industry together to offer an unrivaled array of unbeatable deals to over 3.5 million members combined—including a million throughout the United States. Both companies began as 'deal-a-day' sites, evolving rapidly to become leaders in the broader flash sales and e-commerce space across various categories.
"From a consolidation perspective, this merger gives us a rock solid foundation where one in every 10 Canadians is signed up to our service," says Ghassan Halazon, CEO of TeamBuy. "Over the past few years, both TeamBuy and Dealfind have chosen to re-imagine the original daily deal model in very similar ways. This makes the merger a perfect fit from an operational standpoint."
The two brands will continue operating separately throughout early 2013, after which the sites will be integrated under a single banner and a newly minted website will be unveiled. Halazon continues in his role as CEO, while TeamBuy President Edward Yao and Dealfind CFO and COO Jason Redman continue in their respective roles.