BrainStation Event
Vancouver Demo Day
Meet BrainStation graduates and celebrate everything they have accomplished during their bootcamp experience.
Upcoming Session
2023-11-30T23:00:00.0000000Z
2023-11-30T23:00:00.0000000Z

–

2023-12-01T01:00:00.0000000Z
BrainStation Vancouver
455 Granville St, Vancouver, BC
Free
What is Demo Day?
Demo Day is BrainStation's graduate project showcase, which celebrates everything our students have accomplished during their bootcamps. Designed to connect graduates with cutting-edge companies, the event is an opportunity for our students to demo their final projects to hiring partners and the BrainStation community.
Connect With Industry Professionals

Network with professionals from the tech community.

Meet Diverse BrainStation Grads

Meet graduates from our bootcamp programs.

Complimentary Refreshments

Celebrate with food and drinks!
Agenda
3:00 PM

Welcome and Introduction

3:10 PM

Graduate Project Showcase

5:00 PM

Closing Remarks

Demo Day Bootcamps
BrainStation's industry-leading bootcamps are intensive learning experiences where students develop the skills to start a new career in tech.
UX Design
Students learn Design Thinking, Figma, Sketch, InVision, and more to develop a deep understanding of UX design principles, including information architecture, prototyping and usability testing, user interface design, responsive design, app design, and more.
Data Science
Through hands-on practice using Python, R, Tableau, and more, students develop a deep understanding of statistical methods and modelling techniques, including regression techniques, machine learning algorithms, and big data tools.
Web Development
By learning HTML, CSS, JavaScript, React, Node, and more, students gain hands-on experience in full-stack development, including building and deploying multi-page web applications, collaborating with other developers, and working with databases.
It's amazing to see the level of work that the students can produce by the end of the program. The need for digital talent is huge these days and BrainStation is in a unique position to create that talent and provide that to the industry.
Vadim Tslaf
Senior UX Lead at Shopify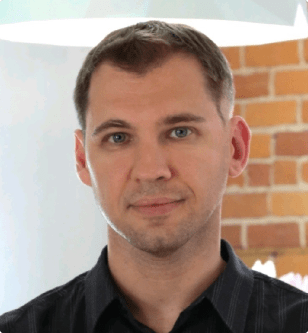 Get Started
Reserve Your Spot
Connect wth BrainStation graduates and celebrate what they've learned as they start their careers in tech.
Upcoming Session
2023-11-30T23:00:00.0000000Z
2023-11-30T23:00:00.0000000Z

–

2023-12-01T01:00:00.0000000Z
BrainStation Vancouver
455 Granville St, Vancouver, BC
Free