Panel Discussion
Future of Cannabis | How Technology Will Transform Cannabis Culture
Wednesday September 26th, 2018
6:30 PM - 8:00 PM
455 Granville St, Vancouver, BC
Speakers From
Event Details
Curious about the future of cannabis given the recent legal milestones? Wondering what direction the cannabis economy is heading? The upcoming legalization of recreational cannabis has created widespread discussion surrounding Canada's evolving cannabis economy. Not only is Canada the first G7 country to legalize recreational use, medical use cannabis was legalized in 2001.
With these changes closely approaching, we've gathered industry professionals to share their experiences and predictions for cannatech in Canada. Join us as we chat with various stakeholders about the upcoming challenges and milestones they are looking forward to. From mobile apps, ecommerce and the evolution out of brick & mortar locations, we will discuss the transformative landscape of cannatech.
Thank you to our Media Sponsor, Daily Hive.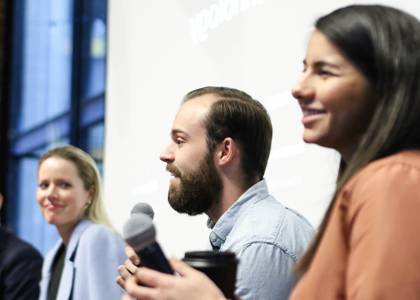 Event Speakers
Josh Lyon
Vice President Marketing and Partnerships, Hiku Brands
Nick Whitehead
VP Market Development, Aurora Cannabis Inc.
Jamie Shaw
Cannabis Policy Consultant; Partner, Groundwork Consulting
Stephanie Tan
Director, Government & Stakeholder Relations, Western Canada at Canopy Growth Corporation
Topics of Discussion
Legal aspects affecting the already burgeoning industry

Ecommerce vs. Brick and Mortar locations

Integration of tech in the industry–POS systems, apps, data management and more

Strategic marketing and moves for varying customer bases within the cannabis economy

Upcoming changes, trends, advantages and challenges
Become a Sponsor
Become a BrainStation Event Partner to get involved with some of the industry's most exciting thought leadership events. Fill out the form to learn more about sponsorship opportunities.
Reserve Your Spot
Join a dynamic group of like-minded professionals and industry leaders.
Wednesday September 26th, 2018
6:30 PM - 8:00 PM
455 Granville St, Vancouver, BC