Free phones, no contracts, no strings attached. Has Techvibes got a deal for you!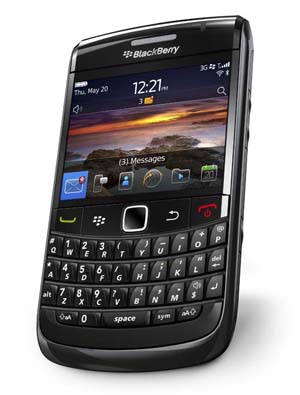 Throughout February, Best Buy Canada is running a promotion called Free Phone Fridays. Each Friday, for one day only, there is one phone per wireless carrier. This phone is free with a 3-year contract activation. Not a bad deal.
But Techvibes has connected with Best Buy to offer our own spin on Free Phone Fridays – one phone model, but no contract. That's right. Choose any compatible carrier you want for a contract, swap the phone with your current phone under the same contract, or gift it to a friend or family member!
Today we're offering a BlackBerry Bold 9780 – two of them, in fact. Valued at a whopping $500 apiece, these sleek stable beasts boast Wi-Fi and 3G, the new BlackBerry OS 6, a full keyboard, and all the classic features you've come to know and love from BlackBerry, like industry-leading email integration.
Entering to win this free smartphone is a simple three-step process.
1. Comment below,
2. Tweet this article;
3. Follow @Techvibes on Twitter.
Note: Please use your real email when commenting so we may contact you (don't worry, emails are kept private). And please include your Twitter handle so we can identify you. And if you don't have a Twitter account… what are you thinking?! Just kidding. "Like" this post or share it on Facebook and we'll let you enter… this time!
This contest is open for 24 hours, until Midnight (February 18th) Pacific Standard Time.
Winners will be announced over the weekend by random draw.