All Success Stories
Student Profile
Joey Laguio
Product Designer at TinyEYE Therapy Services
Program Taken
UX Design Bootcamp
Key Skills Learned
User Research
Sketching and Wireframing
Prototyping
View Program Details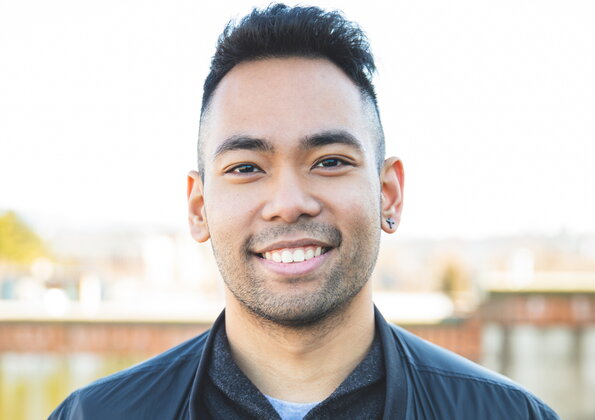 Interview
Where are you working currently, and what do you do there?
As a Product Designer at TinyEYE Therapy Services, I am currently designing new features for Monarch, a digital therapy platform that focuses on providing support for youth via remote game-based therapy sessions facilitated by therapists. These services span different types of therapy, including speech therapy, occupational therapy, counseling, and more.
As part of this role, I am currently developing a design system for Monarch, defining new design processes and strategies to streamline workflows, providing overall creative direction for the platform, and designing new features.
Previously, I was working at Fresh Prep as a Junior UX/UI Designer, helping make improvements to their back-end food delivery admin system, while also creating a design system to reduce errors and improve usability for employees. I also helped to design marketing pages and conduct organization-wide interviews and research.
Can you tell us about your education and career background?
I have a very unique interdisciplinary background. I graduated with an undergraduate degree in computer engineering, then became a singing teacher for various music schools specializing in working with underserved and at-risk youth, before I transitioned into non-profit work guiding the design of mental health resources (MindShift CBT, a mental health app that now has been downloaded more than 370,000 times worldwide), and also helping out with other non-profit tasks like community engagement and marketing/communications.
The whole time, I've also been making and developing games for fun, and have recently decided to take it more seriously.
What motivated you to pursue digital skills training with BrainStation?
My non-profit design work on the MindShift app showed me the power of technology to create social impact, especially since I didn't realize how much traction a resource like that would get when I was working on it. That was the main experience that spurred me to sign up for the UX design program, especially since I never had any previous formal design education.
I also wanted a chance to combine my knack for communication, knowledge of technology, and passion for making an impact into a single field. It seemed like a logical fit.
What was the highlight of your learning experience?
The highlight of my learning experience was definitely meeting so many amazing creative people.
I've found that Designers tend to be more creatively minded, sensitive, and empathetic people. It has been amazing to meet more people like myself who come from a wide variety of different backgrounds but share the same passion.
Can you describe the impact your Educator had on that experience?
My Educator was extremely inspiring and motivating. He always created such a welcoming atmosphere and was so clearly understanding of a wide variety of people's learning styles. He showed a lot of empathy in every class and clearly cared about the material being taught. Though there was a lot of content to go through, he made learning a joy.
How did the online learning experience compare to any others you might have participated in?
To be honest, I had many doubts about learning everything online. But I was very pleasantly surprised by how it all went.
I learned so much in such a short period of time, and we regularly had class check-ins that always helped to answer any questions we had, but also served to connect with others in the class on a more social level. The TAs and my Educator were always available to help us via Slack. They showed a huge willingness to help and answer our questions.
How has your BrainStation experience impacted your career?
It made me much more confident in my skills as a Designer. Though I had designed things less formally in my previous work, after completing the program, becoming a TA at BrainStation, and landing my first UX job straight after graduation at Fresh Prep, I was able to become more confident in using Figma (my design tool of choice), as well as presenting and communicating my designs to others.
What would you say were the most valuable skills you learned?
The most valuable skill I learned was understanding design thinking. Certain principles — like designing small, iterating frequently, and getting feedback fast and often — are lessons that were hammered in during the program. I only wish that I knew those lessons when I worked on previous projects in the past.
Another skill I learned was gaining an eye for aesthetics. As someone who had never been formally trained in visual art, it was extremely useful to learn the basics of color, typography, and composition, which apply to so many fields other than UX design. I find I use those skills now on a daily basis.
What was your Demo Day experience like?
My Demo Day was a very rewarding day! I had a bit of a different experience since during my Demo Day, I was working as a TA for BrainStation, and it felt great to have the support of my students when I presented! It was also great to see everyone reacting so well and positively to not only my project, but also my personal story that I had alluded to throughout my presentation.
My project, Echoes, was a social singing platform for hobbyist singers looking to improve and get encouragement and feedback in a safe space. It was heavily influenced by my work as a singing teacher.
I think working on this project reminded me of my core values. When brainstorming what space I wanted to tackle with my capstone project, it became clear which fields I was passionate about. At the end of the day, I'm passionate about education, creativity, and art, and I think my project was a good reflection of that.
How has your bootcamp experience helped you connect with the tech industry?
I would say that by helping me gain self-confidence in my design skills, it made me more equipped to go out there and apply to jobs in the industry.
In addition, many people I met along the way (both students and staff) were always happy to connect me with people that they knew, and I am super thankful for that.
What advice would you give to professionals considering a BrainStation course or program?
Don't forget to take a step back from your designs! It's easy to get lost down a rabbit hole, but taking a short walk can really change your perspective and help you find answers you weren't expecting.
Get Started
Ready to Become the Next Success Story?
Join a network of over 250,000 professionals who are transforming and accelerating their careers through cutting edge tech skills.
Discover new courses and programs
Learn about tuition, payment plans, and scholarships
Get access to VIP events and workshops