Apple Incredibly Popular Among Teens, New Study Shows
The iPhone's global marketshare pales in comparison to that of Android, but Apple's premium mobile phone is proving remarkably popular among the younger generation, suggests a new survey from Piper Jaffray.
According to the research, 76% of teenagers in North America own an iPhone, a record high. Purchase intent is even higher: 81% of teens say their next phone will be Apple.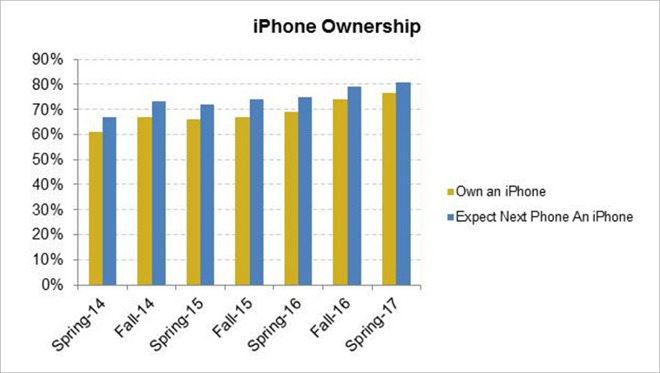 Just 13% of teens want an Android next, a figure that is down from 17% last year. Last year, 69% of teens owned an iPhone.
Apple is widely expected to launch an all-new iPhone model this fall that is likely generating substantial hype among younger demographics. But it's not just the iPhone that Apple has on lock with teens: Apple Watch is the most popular smartwatch among teens.