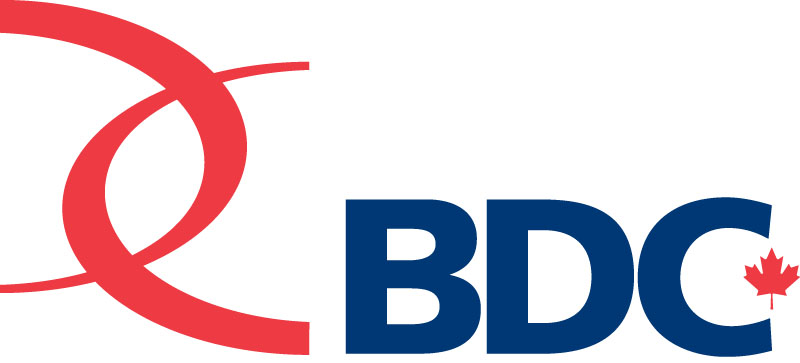 BDC Venture Capital, frequent providers of $150,000 convertible notes for startups, is announcing $1.5 million in support of 10 Canadian accelerator graduates today.
In today's news it appears BDC wishes to highlight a handful of startups to shed light on its financing efforts. In reality the large Canadian investment firm frequently provides financing for many companies in Canada's leading accelerators, including FounderFuel, GrowLab, Extreme Startups, Execution Labs and HyperDrive.
The firm is celebrating investment in 49 different companies since the BDC Venture Capital program was announced in mid-2011. Total investments have now hit $7.35 million.
"Making first-time investments in such promising startups is part of our strategy to build a healthy Canadian ecosystem," said vice president Senia Rapisarda. "We'll also be looking at connecting these entrepreneurs with angel and venture capital as well as providing them with other forms of non-financial support.
Rapisarda further commented that the BDC will "continue to explore additional ways we can support Canadian graduates of top accelerators."
Two of the 10 startups included in the $1.5 million announcement were graduates of Launch36, a New Brunswick-based accelerator for Atlantic Canadian startups. Analyze Re is using its industry experience to provide pricing and risk management software for reinsurers. Meanwhile RUManalytics is a company that helps ecommerce websites improve greater conversions and increased sales.
Steve Mallett, founder of RUManalytics, founded the popular online directory of open-source and "just working" programs, OSdir.com, in 1999. He said his new startup will use the funding on the iteration phase of its minimal viable product, while driving towards product-market fit.
He explained why the BDC selected his startup as one of the 10. "I think we're in a really hot space where Google, Amazon and Walmart are really talking about how web performance drives sales conversions, so we're riding that wave," said Mallett. "Plus I've got some grey hair."
Five graduates of Kitchener-Waterloo-based Communitech Hyperdrive's recent cohort (BeanEvo, ViewsIQ, Groupnotes, Dandy and Cream.hr) and three companies who recently completed Toronto's Extreme Startups accelerator program (BRIKA, Instaradio and Koge) round out the funding announcement.
Alex Hyssen of Koge Vitamins, the vertically integrated online retailer that provides premium vitamins personalized for your unique lifestyle, called the BDC an "incredible and supportive organization." The convertible note will be used on expanding Koge's subscriber base.
"We graduated from Extreme but we're still closing our round, so it gives us runway or opportunity to stay afloat," he said. "You really need it for the time being because summertime is slower. So upon graduation it was a nice thing to have."
Meanwhile Matt Scobel of Dandy said the Waterloo-based startup will use the money to grow its community and build a development team in preparation for its first app release. He said the BDC's funding efforts reflect Canada's growing popularity as a place to grow technology companies.
"I think it's a great opportunity for young, high potential startups to be given access to the resources to execute on their business models and grow their companies," said Schobel.
With more than $1 billion under management and more than 25 years of industry experience, BDC Venture Capital is an investor of choice focusing on IT, health, and energy/clean technology companies, as well as venture funds, with high growth potential.
Editor's Note: Steve Mallet has corrected us, noting that he has some "grey" hair, not "great" hair. Techvibes regrets the error. (And, for the record, thinks Mallet does indeed have great hair.)