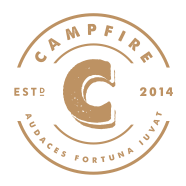 Campfire Capital is leading a $5 million round for medical apparel startup FIGS.
The Vancouver-based investor says the Series A round will add FIGS to a portfolio of companies that includes Montreal's Frank & Oak and San Francisco's Juicero.
"In addition to capital, what entrepreneurs really need is access to the broad expertise required to build a successful retail business," said Christine Day, Partner at Campfire, current CEO of Luvo and ex-CEO of lululemon. "We see a tremendous opportunity to leverage Campfire's collective experience and relationships to further brand and scale FIGS to transform this $9 billion unbranded industry."
"Medical professionals – doctors, nurses, dentists, vets, technicians – have to purchase multiple uniforms so they can go to work and perform well in their jobs. This experience has been a largely underwhelming one so far, and we're changing that," said Heather Hasson, co-founder of FIGS. "By leading with a strong mission that's ingrained into everything we do, we're offering a superior experience through a high quality and functional product. We're doing for scrubs what lululemon did for yoga wear."
FIGS has raised $10 million in funding to date.
The Series A capital will be used to increase inventory to meet demand, explore and expand new product categories, and scale its team.