Canada Post launches comparison-based shopping online database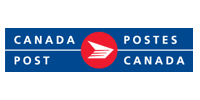 Canada Post has recently introduced the "Canada Post Comparison Shopper," a "one-stop shopping website that helps Canadians instantly find, compare and purchase products online." The website uses a ranking system which filters through four million products from 500 retailers (all sell to Canadians). The patent-pending system evaluates many criteria, including price, return policies, and customer service to tailor consumers' search results.
"Canada Post has experience in building online solutions like ePost," says Louis O'Brien, chief customer officer at Canada Post. "This innovative solution is a natual extension of our superior residential delivery in Canada. Canadians place a lot of trust in Canada Post and we plan to build on that trust to help Canadians shop online with confidence."
Adds Louis, "Features such as product ranking and price history provide shoppers with confidence and assurance that they are making an informed decision. All the retailers on the site actually sell to Canadians, while most other sites contain retailers that do not ship to Canada."
The Canada Post Comparison Shopper is also able to estimates taxes, shipping, and other applicable fees in a helpful attempt to determine the true price of the product.
This digital facet is a part of Canada Post's larger, all-encompassing growth strategy.
The shopping database actually looks pretty good—if only Canada Post could improve its core product. You know, that increasingly corrupt mail system they've got going on. (Maybe as a Christmas gift, Canada Post? Please?)