Canadian Startup SoKap Adds Unique Twist to Traditional Crowdfunding Model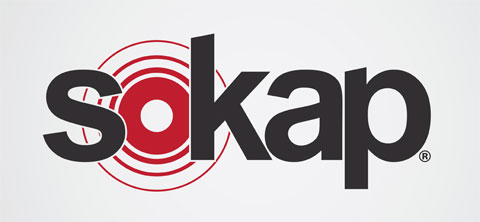 The crowdfunding space is hot (poised to raise $2.8 billion this year), getting crowded (there are already many platforms available to Canadian businesses), and operates in a variety of ways (patronage, pre-selling a product, or giving up equity).
David Geertz, founder of Vancouver-based crowdfunding startup Sokap, is adding a unique twist to the model. Rather than relying on equity investment or pure pre-ordering, Geertz sees Sokap as a "micro-licensing platform." A new platform and a potentially viable business model make for a good story, but more important is deriving its name—Sokap—from "social capital" and supporting a core idea that social networks do have value.
With a background in the film industry, from manning the boom to producing documentary TV, Geertz saw the significant challenges in how films get financed and distributed. The original premise was about fixing the problem in film finance as a result of piracy that was affecting global sales of films.
Increased downloading and file sharing activity have created a significant risk for investment, and further limiting the advance distribution of projects. Foreign buyers were no longer buying large territorial licenses in advance to help fund the films
For the Sokap team, the solution seemed obvious: make the size of the licenses bite-sized and give hyper local influencers a significant stake in the success of the product instead. Make the fans the studio. This notion was the impetus for the development of the platform.
While the movie industry was the early focus, the more conversations Geertz had about crowdsourcing in general the more other opportunities (music, books, products, startups) became feasible. Having a lightbulb-above-the-head moment he realized Sokap can be a powerful alternative platform to JOBS Act crowdfunding. Rather than selling equity, entrepreneurs sell licences to individuals or organizations who can then market their product in specific cities.
The beta version of the platform was launched in March at SXSW. Geertz led a well-received crowdfunding session at the event as well. Sokap continues to evolve and gather momentum.
There are two types of people participating on Sokap, project owners and backers. Project owners come from a variety of interests: technology, design, music, film, publishing, food, fashion and many others. Backers can be anyone: marketers, non-profits, schools, associations, clubs, companies, friends and family.
Sokap focuses on assisting project owners in three ways: raising funds, building markets and distribution of goods and services. What's really setting Sokap apart is the ability to "Buy a town." To raise funds, project owners can sell a portion of future earnings from products sold in towns. Backers buy these towns exclusively and receive a commission from all sales via SoKap.
While current roster of opportunities is limited, Geertz claims 150 projects are ready to go, with more in the pipeline. For the foreseeable future Sokap, is vetting all new projects (quality over quantity), and will assist in courting new licensees.
Sokap is working with respected institutional brokers in relevant industries, and is enlisting them to find influential licensees. Geertz has his sights set firmly on delivering an experience "that allows anyone to make a return on his or her financial support of Big Ideas."