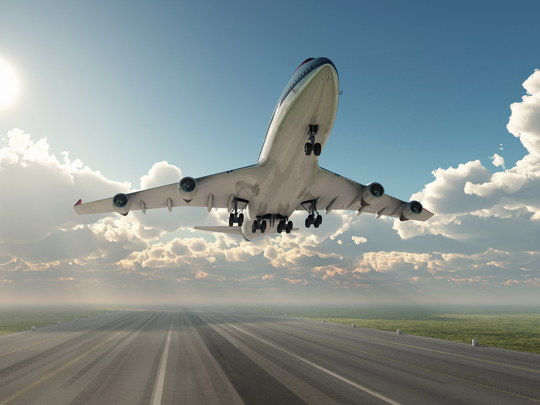 Recently published research by the Harvard Business School suggests that three out of four startups fail—a sobering figure, but not necessarily reason to flush your promising business plan down the tubes.
While it's true that the majority of startups have historically registered a low rate of success, new progressive business models embracing a lean philosophy allow entrepreneurs the chance to swing for the fences while reducing risks associated with striking out. For those grinding away for employers offering minimal job security and limited return on creative and professional sweat equity, a 25% chance of launching a sustainable business and being your own boss is a gamble many are increasingly willing to take.
Whether you are developing a tech product, providing professional services, or operating a blog or e-commerce store out of your home, utilizing low-cost tech solutions that cover the fundamentals of a functioning independent business allow you to test the waters without plunging into the financial deep end. If you wish to take the leap on a startup concept you believe in without extending beyond your reasonable means, consider these effective, scalable tech solutions to start your own business.
THE WEB

While it's no longer necessary to invest in a physical location to launch a new business, a website that establishes an online identity and serves as a sales floor or hub of communication is a basic essential. Working with a designer or firm can cost thousands of dollars to develop a functional, professional-looking website. However, for a do-it-yourself entrepreneur with a clear vision and basic content creation skills, Squarespace is a highly effective, inexpensive one-stop for an attractive, customizable online home with minimal complications.
An incredibly successful startup in its own right, Squarespace supplies everything required to create a fully functional, branded website, featuring a selection of attractive templates, page builders, and user-friendly tools backed by 24/7 customer support. At the maximum level of $24 a month, users can build an e-commerce website with a fully integrated mobile store complete with inventory tracking, tax, shipping, and coupon controls.
While there may come a time that your business outgrows this all-inclusive solution with unlimited bandwidth, custom domain name, and safe hosting included, it's likely you'll be a happy entrepreneur when that day arrives.
TELEPHONY

While a full-service business phone or VoIP system will be necessary for certain startup scenarios, it's often an investment that doesn't make much sense, especially when working from a home location, primarily using email, and interfacing with a limited number of clients and collaborators.
For many small or independent ventures looking to isolate specific business communications while still receiving all of their calls to the same phone or device, Google Voice is a solution with many attractive features that's simple to set up and free to use.
Just register with an existing phone line (your home or mobile will do), and receive a unique business number to distribute to your startup contacts and associates. Calls are forwarded according to your settings, allowing you to set your individual voicemail greetings, screen incoming calls, receive voicemail transcripts, and even record important conversations. Google Voice allows for conferencing in multiple callers, sending SMS to email, free domestic long-distance, and low-cost international calls. Configure it with Google Hangouts, and you can further modernize communications with video conferencing, online group chat and talk, and live streaming for events and presentations.
COLLABORATION
A typical challenge of a lean, modern startup environment is streamlining the logistics of communication and project management with partners, vendors, freelancers, and clients working out of mobile and remote locations. Priced at $9 a month per user, Socialtext is a cutting-edge collaboration platform solution that helps create a branded virtual office dashboard that effectively addresses internal organization, teamwork and coordination, and sharing of data, tools, and company resources.
Also a powerful solution for integrating your social media content, marketing, and networking strategies to test products, identify audiences, and build brand identity, Socialtext allows you to provide individual profiles and work spaces for each unique user. Accessible from anywhere you can access the Internet, a busy small business owner can assign projects, monitor workflow, and improve collaboration through automated content management that keeps everyone in the loop and on task.
A fully scalable system with discounted rates for volume deployment, Socialtext not only allows you to oversee the progress of all of your projects and campaigns, but also seamlessly integrates with CRM, ERP, and HR platforms.
ACCOUNTING
Few startups on a limited budget have spending flexibility to contract a dedicated bookkeeper, yet keeping an eye on the bottom line is essential to ensure that your venture stays financially fit.
FreshBooks is one of the best online accounting systems featuring just about everything an emerging business needs to organize documents, manage projects, make and accept payments, and track invoicing. Highly rated for its ease of use and second-to-none live support, Freshbooks is not only an out-of-the-box invoice management wizard (available free for your first three clients), but extends to handle everything from expense and time tracking, to detailed accounting reports.
Freshbooks exists to help time-strapped entrepreneurs lighten their load by automating recurring invoices, expense reports, and payments, while at the same time staying on top of overdue accounts to get paid faster and maximize cash management. From unlocking efficiency by shedding light on unbilled time, to providing insight into business strategy with profit and loss reports, balance sheets, and item sales reports that help identify top performing products and services, there's good reason Freshbooks has been a hit for thousands of small businesses around the world.
SALES
Similar to Salesforce, Zoho CRM is a more affordable customer relationship management software designed to help growing businesses start generating online leads, manage workflow more efficiently, and collect and analyze vital data to improve sales performance.
Starting with a free entrepreneur and startup edition and expanding to a small business plan priced at $12 a month per user, Zoho CRM delivers a shared sales database to provide associates in the field simultaneous access to important customer contact information and marketing collateral to help cultivate leads and close more deals.
Zoho CRM not only supplies real-time insight into your sales activities with detailed reports and status updates, but also saves precious time by automating day-to-day functions relating to lead generation and qualification, advanced forecasting, and pipeline, competitive, and sales stage probability analysis. With the power to integrate your CRM with an existing project management platform and sync with Google Apps, Zoho CRM allows you to stay on top of your sales team and promote collaboration, cultivate profitable client relationships, and more effectively deploy resources.
FINAL THOUGHTS

The reality that a majority of startups are destined to fail make it all the more important to adopt a lean approach to funding your dreams of entrepreneurial success.
By embracing cost-effective tech solutions while establishing fundamentals such as an Internet presence, communications, accounting, and project and sales management, you can avoid sinking into the red while striving for the greener pastures of running a successful startup.