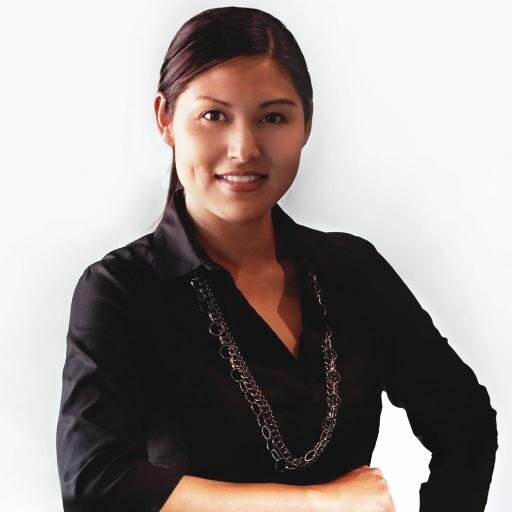 On Tuesday, May 4, Startup Grind Vancouver held its monthly fireside chat at the Unbounce office, this time hosting guest Cybele Negris, the CEO and Co-Founder of Webnames.ca, Canada's original domain registrar and one of Canada's leading web hosting and internet solutions companies.
Negris is deeply connected to the tech and startup community in Vancouver, sits on numerous boards, and has been awarded and recognized many times, including being chosen as Canada's Top 100 Most Powerful Women for 2011, 2012 and 2014, and having won Business in Vancouver's Influential Women in Business Award.
The event began with a casual chat amongst attendees, Negris included, and later rearranged to become a fireside chat between Negris and Vancouver Startup Grind Chapter Director, Cheryl Draper. They casually moved through Negris' history, insights, and anecdotes from both personal and professional domains.
Here are three key insights I gained from Negris' stories and answers.
Vancouver Has Distinct Needs as a Startup City
The vast majority of businesses in BC are small businesses, which are defined as having 50 employees or less, and this contributes to a culture of innovation and entrepreneurship. However, there is a talent shortage that means many tech startups do not set up and stay permanently.
Negris said, "We're not a province of corporate head offices. The big corporate offices are all in Toronto. We're very much a startup community. That's not a bad thing. I think good innovation comes from small businesses. But we also have a lack of talent here in terms of growing small businesses into large businesses. You get to a certain size, and you see it over and over again where businesses will sell to a bigger American company or end up outsourcing, and eventually the office in Vancouver is gone."
This is reminiscent of sentiments in Paul Graham's Cities and Ambition. Vancouver has its own brand of startup environment, but unfortunately one that is not completely conducive to growing from a small startup to a large company, though it can be argued that's changing.
For instance, companies such as Webnames and Hootsuite among others are more established, and anchor the tech community while also deliberately providing an example to organizations that are growing and wish to stay in Vancouver.
Be Careful With Equity
Early on, Webnames.ca brought on a minority shareholder, one who impressively promised to push the brand forward. Unfortunately, the partnership did not deliver on the lofty expectations, and later, after Webnames had grown, it became very expensive to buy the equity back.
Negris often gives this advice to startup founders: "If you're going to give away equity, make sure you have a good strategic partner and you know exactly what you're getting in return."
"When you're just starting out, you don't value your company very much, and as you grow and become much bigger, that equity is very expensive, so be careful."
Core Values are a Tool
Clearly defined core values can expedite and simplify your business decisions.
"One thing that we're really clear on is our core values. We've got, in giant red letters in our office, our three core values. 1. To amaze every customer with exceptional service, 2. To always be improving, and 3. To make a positive difference," Negris said.
She continued, "Sometimes when we're making a decision, should we do this or should we not do that, we say 'Does it fit our core values?' It makes decision-making very easy when all your decisions are aligned with your core values."
Negris discussed further how not only did the core values enable more confident decision-making, but also had a positive effect on attracting and retaining employees, several remaining over a decade in an industry notorious for high turnover.
At the next event, to be held on Wednesday, May 13, Startup Grind hosts Michael Gokturk, founder of Payfirma.