First TechCrunch, now AOL buys Huffington Post
This evening AOL acquired The Huffington Post for $315 million, $300 million of it in cash and the rest in stock, making it AOL's largest acquisition since it was separated from Time Warner in 2009.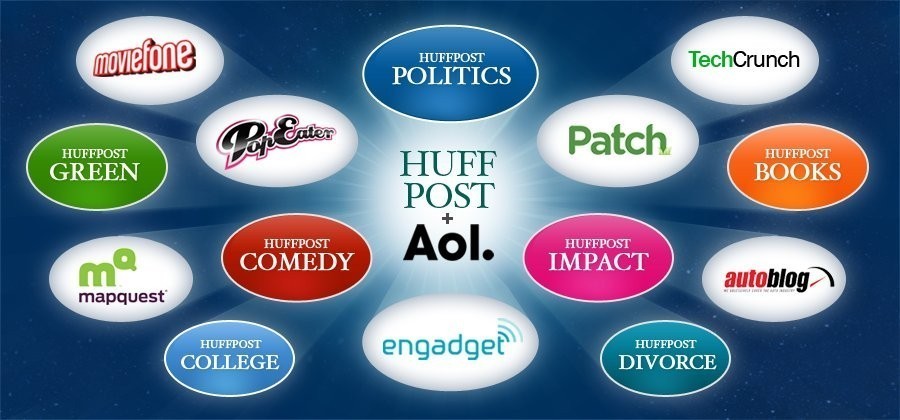 Huffington Post co-founder Arianna Huffington will take control of all of AOL's editorial content as president and editor-in-chief of a newly created Huffington Post Media Group. The arrangement will give her oversight not only of AOL's national, local and financial news operations, but also of the company's other media enterprises like MapQuest and Moviefone.
The deal will allow AOL to expand its news gathering and original content creation and AOL's local news initiative, Patch, and its citizen journalist venture, Seed, stand to thrive when paired with the reader engagement tools of The Huffington Post.
Last year AOL acquired TechCrunch for $25 million to supplement its technology coverage, which already included the blog Engadget.