Hootsuite Launches Free Online Social Media Education Program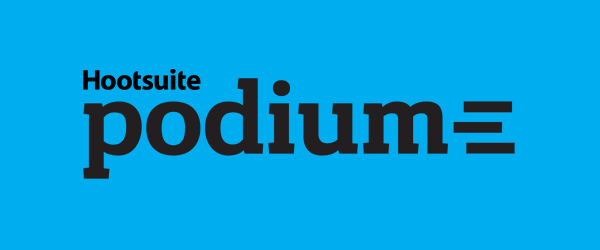 Demand for social media education is at an all-time high.
Every day, more and more jobs demand an understanding of how to leverage social media for business.
In fact, jobs that require social media skills have increased by 89 percent, making social media one of the top ten fastest growing job trends.
Hootsuite has decided to tackle this problem head-on with a new plan to educate one million social media professionals by 2017.
Hootsuite announced today that they have launched Podium, a free online education platform to help people develop modern skills for leveraging social media for business.
Podium also offers an industry-leading certification in social media marketing, giving users the opportunity to showcase credible, sought-after skills to employers and clients.
"The role of social media in driving business has seen a huge shift in the past few years, and with that shift we're seeing a growing skills gap. Across the board, workers not only need to develop these newly required digital skills, but also need to prove and showcase their expertise in a competitive marketplace," says Ryan Holmes, CEO of Hootsuite.
With more than ten million users, Hootsuite has a unique understanding of what it takes to be successful with social media. Already a pioneer in the social media education space with Hootsuite University, Podium reflects Hootsuite's continued commitment to helping professionals grow their business and excel in their careers. Job seekers, freelancers, social media managers, and other professionals can access:
All six Podium courses for free – More than 40 short, tactical videos with tips and strategies on the fundamentals of social media marketing, including content marketing and social advertising.