How Twitter has Changed and Grown in Edmonton Since 2009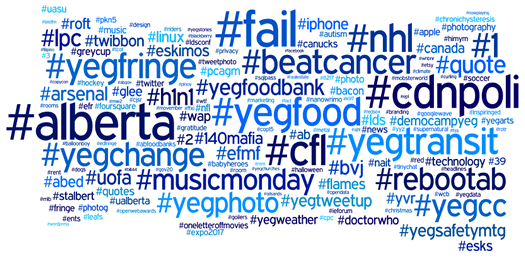 Mack Male, known online as Mastermaq, loves two things: Twitter and Edmonton. (I'm sure he loves other things. Just not enough to list them on his Twitter bio.)
With more than 11,500 followers on Twitter, Mack is one of the more connected Edmontonians on the microblogging platform—but you might be surprised to learn that he doesn't even come close to cracking the top 25. And this is according to his own data: Mack's been tracking the state of the Twittersphere in various Canadian cities, particularly Edmonton, for years. (Fun fact: Mack joined Twitter way, way, way before it was cool. He was one of the very first users.)
Tracking the most-followed Twitter users in Edmonton is cool. But it's far from the only thing Mack tracks—he also tracks the most-listed, most-retweeted users, the most-used clients people tweet with, how many local tweets were replies, how many were replies to local users, and… about one million other metrics.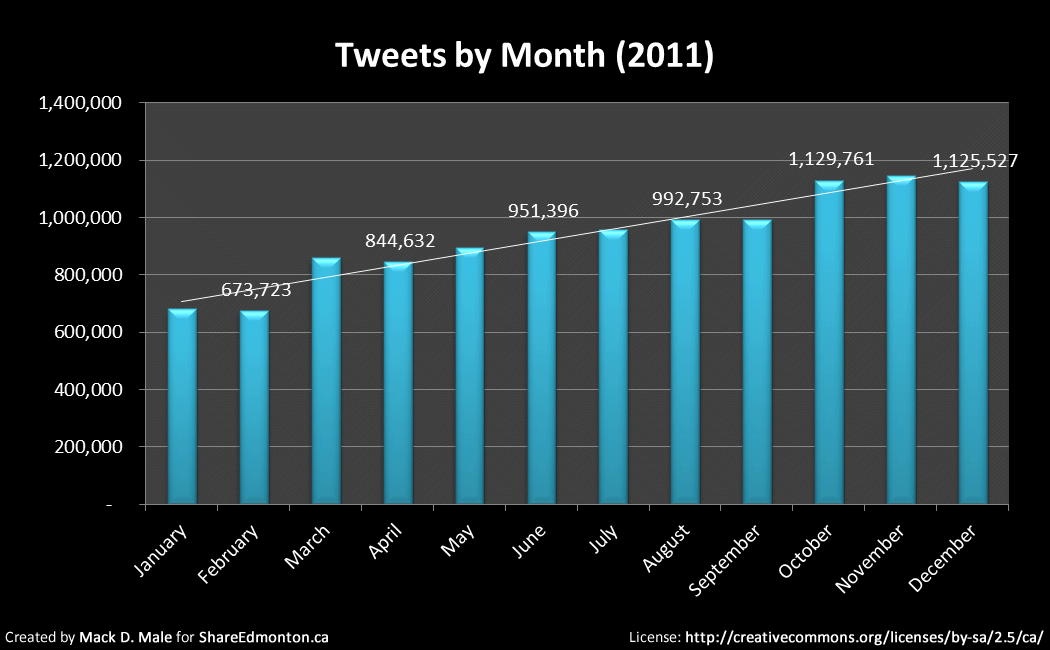 Now that this is Mack's third year of tracking, it becomes very interesting to look back and see how Edmonton's Twitter scene has changed and grown. In 2009, approximately 14,000 Edmontonians tweeted a total of 2.4 million times. Last year, about 46,000 users tweeted more than 11 million times. And who isn't interested to learn that the average percent of tweets in Edmonton are "twooshes"—tweets that fill up the entire 140-character limit—has remained very stable for three years? (It's about 3.5%.)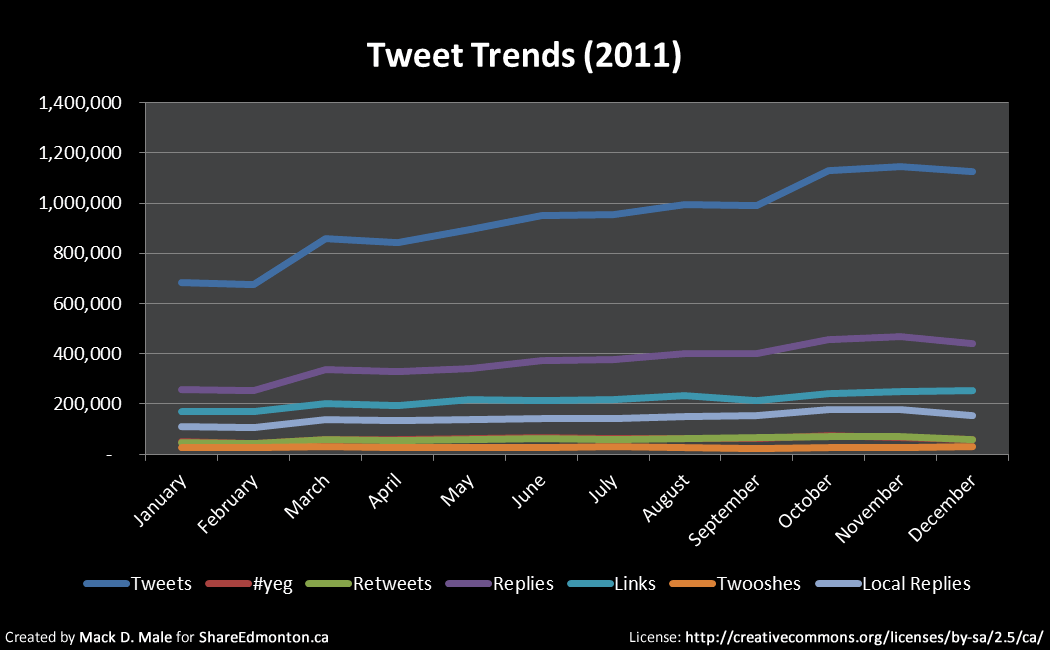 Edmontonians tweet more on Wednesdays than any other day, and they tweet the most at about 10pm. The most-followed local is Taylor Hall—the Edmonton Oilers player has over 150,000 followers. And the city is one of the most locally engaged in Canada, with roughly 6% of all tweets including the #yeg or related hashtags. This is considerably higher than most other hubs, including major cities such as Ottawa, where less than 1% of tweets use #yow.
There's still tons more insight from Mack that I haven't covered here, so check out his blog post, which conveniently links back to his 2010 and 2009 recaps. Oh, and follow him on Twitter—he deserves to crack the top 25 next year.