Iron Fisted Oligarchy: Canada is Worst Country in World for Television Industry Concentration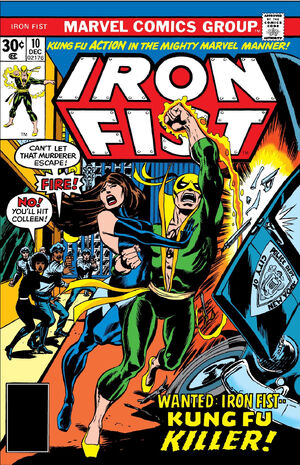 Daniel Tencer of The Huffington Post recently reported that Canada is the worst country in the world when it comes to TV industry concentration.
Boston-based Analysis Group says that 81.4% of the value of Canada's TV distribution is controlled by companies that also create content.
It would appear that the very few continue to control mass perceptions in our nation. Canadian media rules with an iron fist. These very few include broadcasters and production companies. Among the G8, Canada leads by a landslide over Japan who is next at 37.5% TV concentration, Italy at 33%, the United Kingdom at 31%, France at 27%, the United States at 23.1%, Germany at 7.1%, and Russia at 0%.
I mentioned last week that Bell's English-speaking media concentration would be about 50% if the merger were to go through. That is an outrage to Canadian consumer, who are vehemently opposed to the concept of vertical integration.
However, media blogger Fagstein is correct to point out that Bell isn't the only culprit of vertical integration in Canada. After all, they still wouldn't be the largest player in French-language market concentration. Quebecor would be at 29.6% to Bell's 26.8%, although the Maple Leaf Sports and Entertainment speciality channel properties could possibly even Bell's concentration.
Fagstein calls the opposing companies in the SayNoToBell.Ca campaign hypocrites, especially Quebecor and Cogeco.
He says in his August 8th post: "Quebecor's name is practically synonymous with convergence and media concentration. It owns the largest private television network in Quebec, the largest newspaper (in terms of circulation), the largest cable company and the largest magazine publisher. It has been scooping up independent weekly newspapers in Quebec as it fights a war with Transcontinental in that industry. And it has absolutely no qualms about using its convergence power across different media."
Fagstein's accusations against Cogeco participating in the SayNoToBell.ca campaign are not directly related to television. However, Cogeco does have media dominance in radio and is a very prominent television provider.
Cogeco, meanwhile, is ill-placed to talk about the negative effects of market share. It was just last year that it purchased Corus Quebec, combining two of the three major players in radio in this province. As if that wasn't enough, it asked for—and received—an exemption from the CRTC to allow it to own three French-language FM radio stations in Montreal, in addition to an English FM station and a French AM station. Combined, Cogeco-owned stations have a 51.4% market share among francophone Montrealers according to ratings data from BBM Canada. Counting only commercial stations, that market share jumps to 65%. In Quebec City, Cogeco has a 40% commercial market share, nine points more than its strongest competitor.
Think that Cogeco and other media companies have not tried to push the envelope on the CRTC's rules like Bell?
"And even then, it applied to the CRTC to launch two more AM radio stations in Montreal, both heavily subsidized by the Quebec government," Fagstein iterates. (One application was withdrawn when it turned CKAC into an all-traffic station, the other was denied because of a lack of acceptable alternative frequencies.)
"Perhaps the biggest example of hypocrisy is when Quebecor and Cogeco were asked during the press conference whether they tried to buy Astral," he continues. "Cogeco's Audet refused to answer the question, saying it was irrelevant. I take that to mean they probably did try, but lost to the big pockets of Bell."
There's no reason that despite public outcry for all sorts of reasons, a strong public relations campaign from opposing media companies, and more that this mega merger won't go through after all.
Fagstein does note that the CRTC is denying special exemptions for additional ownership of media properties beyond the allocated rules—so there is no question that Bell will have to find buyers for additional media properties they can't own to comply with CRTC regulations. There's probably little to no question that sanctions will be put into place against Bell for acquiring Astral. But often they're useless: just $7.5 million dollars, an extremely small number over the course of seven years, worth of sanctions were put into place when Rogers and Bell acquired Maple Leaf Sports and Entertainment.
The Bell-Astral $3.38 billion deal, including MLSE, would run up Bell's market concentration in television broadcasting to about 40% in Canada. That would put it just behind the infamous media tycoon and former Prime Minister Silvio Berlusconi's Mediaset Group that had 45% market concentration in Italy according to 2007 numbers. Bell would be well ahead of third place France's TF1, which was reported to have 26.1% concentration in 2009.
Bell's potential to further its iron grip on television market concentration doesn't compare to the iron grip of former Prime Minister Silvio Berlusconi, but it is still pretty worrisome to imagine that much Canadian content controlled by one company.