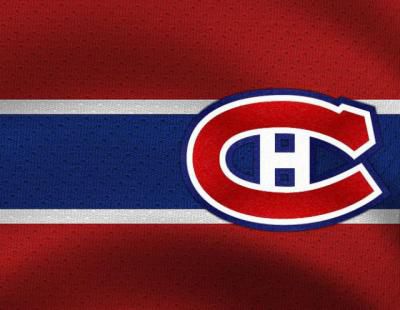 The Montreal Canadiens of the National Hockey League have selected Montreal-based digital marketing agency Twist Image as their new mobile app developer.
Twist Image is one of Canada's largest independent digital marketing agencies and has previously worked with Wal-Mart, Google and Pfizer. Now it is tasked with managing the Canadiens' new mobile experience, which means a complete overhaul from the organizations's current mobile application.
Beyond that, the Twist Image team "will work with the Canadiens on its mobile strategy, platform experience, product innovation, and mobile marketing partnerships."
The Canadiens' Kevin Gilmore said that the organization picked Twist Image based on its record of innovative thinking. "Today mostly everything can be experienced in the palm of a consumer's hand and it is imperative that we effectively connect with our fans in meaningful and engaging ways," said the chief operating officer. "We know Twist Image understands how to take our game, our team and our players and create a unique, enriched and compelling fan experience."
As for the new mobile app, Canadiens fans can expect its release before the team's first game on October 1. Twist Image's Mitch Joel, a longtime Montrealer and Canadiens fan, said he couldn't go into specifics about what the new app will feature. However, he told Techvibes that the company is entering the final stages of the app's design.
"Our hopes and ideas for this is to get to the point where once people experience what this is, they're going to have a whole different connection to the brand and think very differently," said Joel. "It's going to be a bigger experience. It's going to be a very, very different app."
Moving forward Twist Image will work directly with team sponsors, experiences and even transactions. Joel spoke about the "one screen experience," of modern times, where the only screen that matters is the screen in front of users.
"It's an amazing opportunity for them to think differently about what the digital brand is and how it connects to the fans," said Joel. "The Montreal Canadiens see this as an amazing opportunity to truly enable the fans to connect to their beloved hockey team and players. We're confident that this new mobile strategy will help the Canadiens lead the league in building stronger connections between them, the fans and their sponsors."
As a die-hard fan of les habitants, Joel said that winning the contract was a "massive honour."
"It's amazing to walk into that building and be a part of how that organization operates. We're talking about one of the most amazing brands in the sports world."
A new app is on the way and the Canadiens appear ready to deliver to their fans a innovative mobile experience. Now if only the team's on-ice product could survive past the first round of the NHL playoffs.