12 Nuggets of Wisdom from Vancouver Tech Anchors Ryan Holmes, Jack Newton, and Others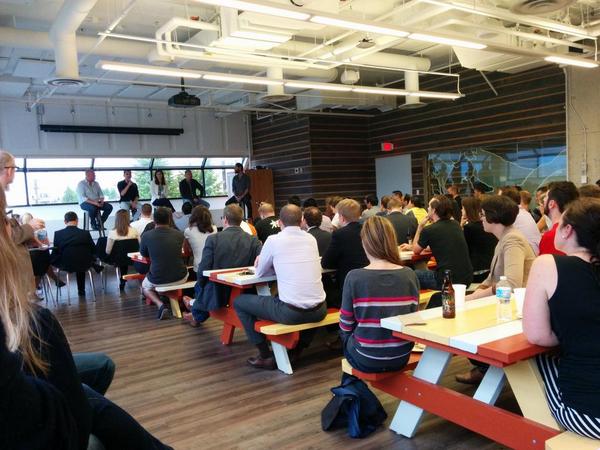 Earlier this week HootSuite's new HQ2 office space hosted their very first event.
HQ2 is located two blocks from HootSuite's HQ1, which opened to similar fanfare 15 months ago (no word on whether HQ2 has bullet-proof windows as well).
"Building Vancouver's Next Tech Anchor" was a sold-out affair with a focus on discussing the opportunities and challenges of growing a startup in Vancouver.
Venue host Ryan Holmes of HootSuite moderated a panel that included Clio's Jack Newton, Mobify's Igor Faletski, Unbounce's Rick Perreault, and Allocadia's Kristine Steuart.
According to the panel, all four companies plan to double their employee counts in the next year, so the conversation quickly turned to the issue of attracting and retaining top tech talent in Vancouver.
Between the five of them (including HootSuite) they are hiring for a total of 87 positions on the Techvibes Job Board right now.
Here are the best quotes from the night—all of which your can find on Twitter following #YVRtechanchor.
Photo credit: Meg Salisbury