If You're Into Software, You Need to Get Smart About Hardware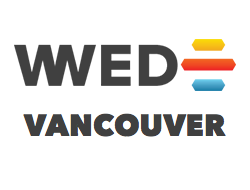 If there is an "app for that" in the world of software and mobile, hardware's equivalent is new chips and sensors.
As inventors and suppliers innovate componentry—making things smaller, faster, better—we can now have systems on a chip. This layer of smart virtualization is what will define the new computer. Across all industry sectors, software applications for platforms such as self-driving cars, drones, wearables and IoT are in a major gestation phase. The world of hardware as we know it is ripe for software disruption.
As an example, imagine if your fridge could not only tell you when you are out of milk, but go one step further and actually notify your local grocery store that you need a litre of milk delivered to your door by 6:00 pm. Smarthome automation is evolving to such an extent that some would argue we are on the verge of IoT 2.0. The fact is that smartphone size technology, less expensive hardware componentry with vastly improved performance, is enabling an era in which processors and sensors are a gateway to a new, ubiquitous computer.
Chris Dixon attributes this to Moore's Law, "the steady progress of the semiconductor industry," and what Chris Anderson calls "the peace dividend of the smartphone war." Meaning the consumer is now reaping the benefits of what was once only accessible to large organizations.
The 2016 reboot of Wearable Wednesday Vancouver (WWYVR), presented by ARROW, takes place on March 16 at the Imperial. The theme "There's a Chip for That", will bring together hardware builders and software developers to connect, learn and begin shaping the IoT and wearables sector of Vancouver's booming tech sector. Championing this event is Kharis O'Connell , CEO + Co-Founder of HUMAN, and the Vancouver Ambassador for Wearable IoT World. Having spent a year heads down in hardware with a variety of wearables projects, he found that Vancouver's community was relatively dispersed and disconnected.
"There is a wave of functionality enabled by hardware, and we want to get hardware folks better connected, and software-centric people to start dipping their toes into hardware," added Kharis.
Companies such as ARROW Electronics, Google Expedition, STMicro Semiconductors, Denim + Steel, and HUMAN will be amongst those presenting. Exhibiting on Hardware Row will include a new generation of innovators, featuring the latest in drone technology to health tech and industrial safety wearables. Attendees will even walk away with a Google Cardboard amongst other giveaways.
As Vancouver's reputation for being a dynamic hub of innovation continues to attract more players in the tech space, companies such as ARROW Electronics, are seeing the opportunity to help build out a hardware focused ecosystem and support its growth. By working to connect the dots between startups, medium and large-scale companies, their intention is to leverage their industry relationships, tech knowledge and access to commercialization.
"We are looking for serious innovators in Vancouver that we can help provide structure to the products they want to design so they can get to market faster," said Alissa Rogova, Account Development Representative, ARROW Electronics.