TiE arrives in Vancouver with impressive roster of panelists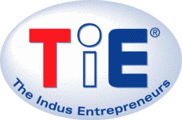 On Wednesday, February 23, TiE is coming to Vancouver for an evening of appetizers and presentations from key social media and technology professionals at the Fairmont Pacific Rim. TiE, whose mission is to foster entrepreneurship and nurture entrepreneurs through networking, mentoring and education, has pulled together an impressive roster of speakers.
Moderator:
Brent Holliday, Head of the Technology Practice, Capital West Partners and BC Business magazine columnist.
Panelists:
1. Boris Wertz, CEO of W Media Ventures, a Vancouver-based angel fund focusing on internet startups. Previously COO of AbeBooks. He holds an MBA and PhD.
2. Ryan Holmes, CEO of popular Twitter app Hootsuite, which originated in Vancouver. Founder of digital agency Invoke Media.
3. Olivier Vincent, president and CEO of Ziplocal. Serves on the board of directors for many organizations including DigiBC.
TiE Vancouver will be hosted in the Fairmont Pacific Rim hotel on February 23 4:30 to 8pm. Click here to access the registration form. Or check out their event page on Facebook.