Tim Hortons and CIBC Launch 'Double Double' Visa Card with a Physical Coffee-Buying Button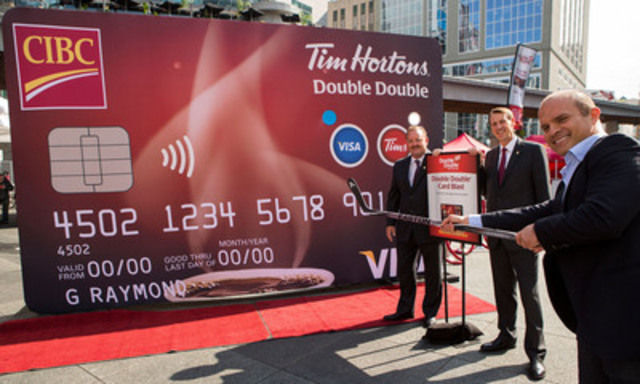 Canadian coffee titan Tim Hortons and CIBC are partnering to launch the "Double Double Visa Card," a credit card that has a physical button on it which allows consumers to buy Timmy's coffee.
The Visa card enables cardholders to press one of two options: accessing their Visa account or redeeming loyalty points for products at Tim Hortons.
The two buttons have lights which illuminate when an option has been selected, according to CIBC.
The Double Double Visa gives consumers points on all purchases (one cent earned per dollar spent) and carries on annual fee, according to Tim Hortons.
The credit card is expected to be available to Canadians tomorrow.