Fireside Chat
Fireside Chat with Karm Sumal of Daily Hive
Wednesday November 6th, 2019
6:00 PM - 8:00 PM
455 Granville St, Vancouver, BC
Event Details
Join us as we host Karm Sumal, Co-founder and CEO of Daily Hive, for a fireside chat with BrainStation VP and GM, Kyle Treleaven. We'll discuss Karm's entrepreneurial journey and the risks, challenges, and rewards of striving to make Daily Hive the largest digital media publication in Western Canada.
Event Breakdown
6:00PM - Doors open, refreshments & networking
6:30PM-7:30PM - Fireside chat
7:45PM - Networking
8:00PM - Wrap up
About Daily Hive
Daily Hive is a Canadian online news source, established in 2008, that creates compelling, hyperlocal content. Daily Hive embraces the unique qualities that exist in a city, and reports it to produce genuine conversation among millennials. With unique thematic channels, such as Dished, Mapped, and Urbanized, Daily Hive delivers top-tier information to its local audience and advertisers in Toronto, Vancouver, Calgary, and Montreal.
*Tickets are non-refundable and non-transferable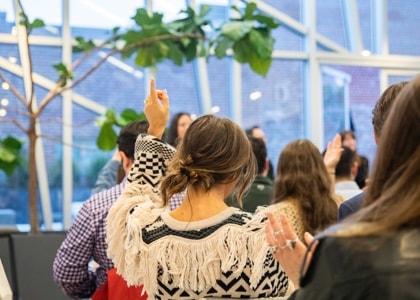 Event Speakers
Karm Sumal
Co-founder and CEO of Daily Hive
Become a Sponsor
Become a BrainStation Event Partner to get involved with some of the industry's most exciting thought leadership events. Fill out the form to learn more about sponsorship opportunities.
Reserve Your Spot
Join a dynamic group of like-minded professionals and industry leaders.
Wednesday November 6th, 2019
6:00 PM - 8:00 PM
455 Granville St, Vancouver, BC