BrainStation Miami Campus Grand Opening
Thursday May 19th, 2022
6:00 PM - 9:00 PM
Event Details
Join us for the grand re-opening of BrainStation's newly expanded Wynwood Campus.
Hear from our Vice President and General Manager, Johanna Mikkola, tour our beautiful campus (and its brand new mural), and enjoy an evening of connection and celebration with our Miami community of students, alumni, Instructors, and hiring partners!
When: Thursday, the 19th of May 2022
Where: BrainStation Miami Campus, 2650 NW Fifth Ave Miami, FL, United States

We look forward to welcoming you to our new Wynwood campus!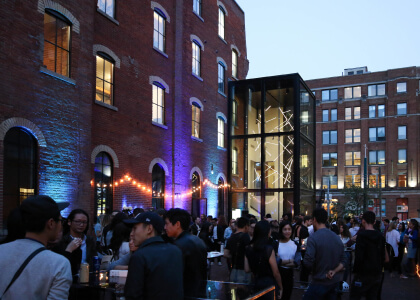 Event Speakers
Johanna Mikkola
VP & GM at BrainStation Miami
Reserve Your Spot
Join a dynamic group of like-minded professionals and industry leaders.
Thursday May 19th, 2022
6:00 PM - 9:00 PM