Career Event
Intro Day:
UX Design
Try Our Award-Winning Bootcamp for a Day
Next Session
Saturday July 16th, 2022
What is Intro Day?
BrainStation's Intro Day is an immersive, one-day learning experience designed to provide individuals interested in pursuing a career in tech the opportunity to explore bootcamp learning. Intro Day features engaging hands-on learning, a chance to hear from BrainStation Alumni, and a Hiring Partner panel.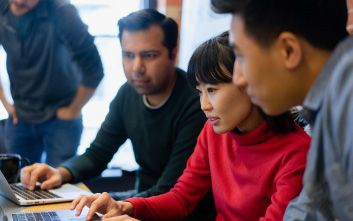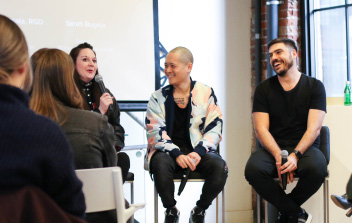 Agenda
10:00 AM

Intro and Welcome to BrainStation

10:30 AM

Alumni Panel

11:15 AM

User Experience Design Session 1

12:30 PM

Lunch

1:00 PM

User Experience Design Session 2

2:00 PM

Industry Partner Panel

2:45 PM

Wrap Up
Event Speakers
Shana Sanford
Product Designer at Uber
Vasti Marcelo
Senior Manager, Education Experience at BrainStation
Event Details
Two Hands-On Sessions
One of our educators will lead you through two interactive sessions that mirror the real bootcamp experience at BrainStation. You'll learn UX fundamentals, while getting a feel for our teaching style and curriculum.
Figma
KEY SKILLS:

UX Methodology
Design Thinking
Wireframing
Work With an Industry Leader
You will learn from BrainStation's world-class educators who have many years of industry experience working at leading organizations.
Learn UX Fundamentals
Learn about the differences between UX and UI, how to approach problems as a UX Designer, and how to properly iterate on design ideas.
Tackle a Hands-On Project
Practice what you've learned by breaking down a design problem and prototyping a solution.
Connect With Like-Minded Professionals