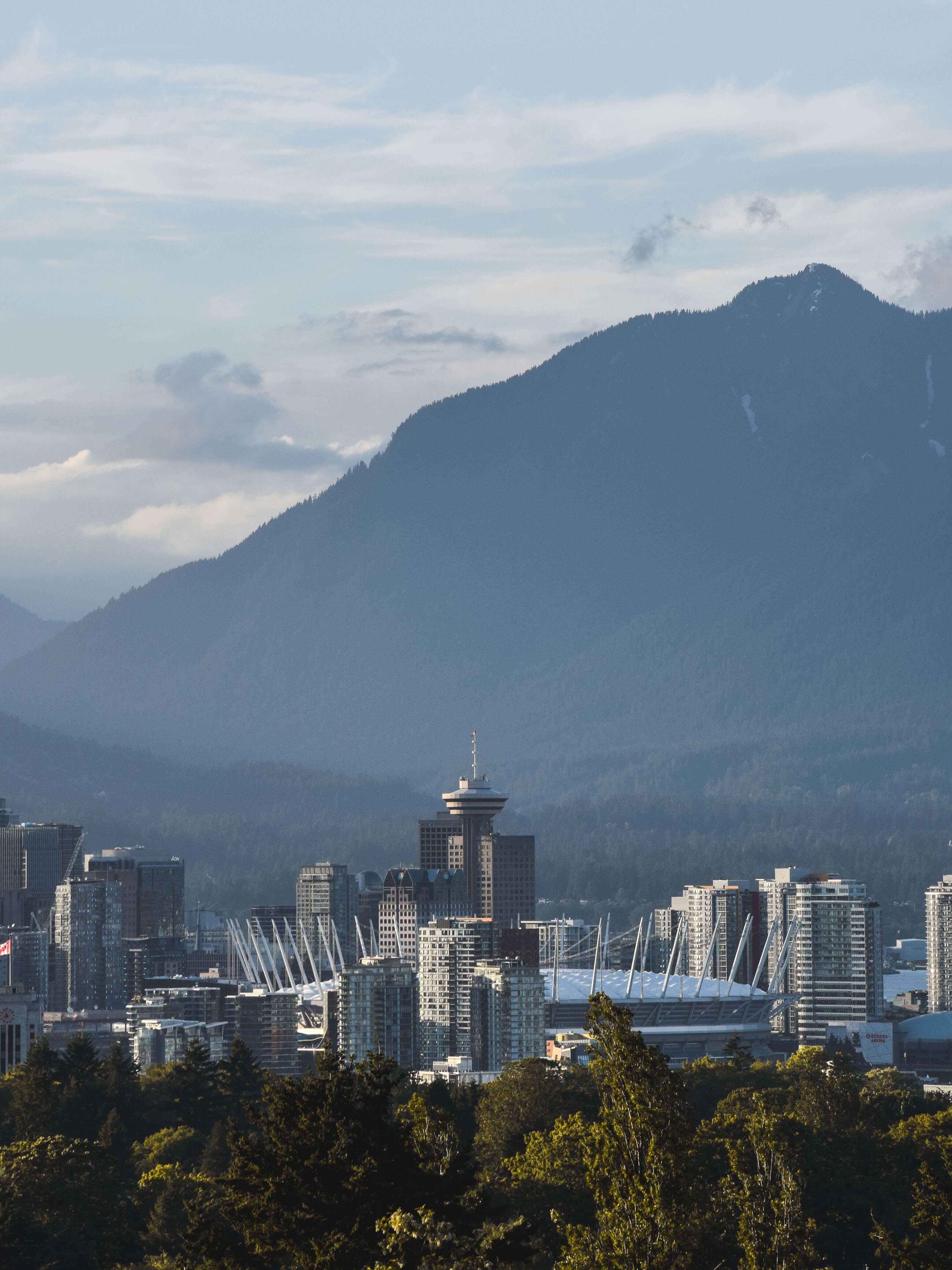 Coding Bootcamps Vancouver
BrainStation
BrainStation offers coding bootcamps in Vancouver designed to help launch a new career path in Web Development or Data Science.
Why Take a Coding Bootcamp?
Coding is one of the most in-demand skills required for some of the fastest-growing careers in tech. Around the world, demand for coding skills has increased year-over-year for Web Developers, along with Software Engineer, and Data Scientist roles. Coding bootcamps in Vancouver provide some of the best ways to learn coding and popular programming languages for these types of roles in Canada and beyond.
According to research funded by the government of Canada, Software Developers and Data Scientists are among the most in-demand digital roles. This research was performed by a non-profit organization, ICTC – the Information and Communications Technology Council.
This research also forecasts a demand for roughly 300,000 digitally skilled workers by 2023, indicating continued growth and the need for digital skills.
Coding bootcamps are one of the best ways to develop a solid foundation of programming fundamentals along with critical data science or web development skills to launch a new career path.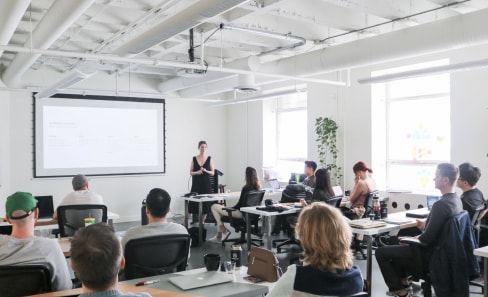 $86K

Average salary for a Data Scientist in Vancouver*

$76K

Average salary for a Software Developer in Vancouver*

90%+

of BrainStation Graduates Employed within 180 Days
*Average salaries in Vancouver according to Glassdoor.com
Get Hired by Top Tech Companies in Vancouver
Frequently Asked Questions
Are coding bootcamps for beginners?

Yes, the best Vancouver coding bootcamps are designed to develop beginner coders into job-ready candidates for the fields of data science and web development/software engineering. Depending on your level of experience, you may need to complete some self-driven study or training to prepare for your application, and most bootcamps will provide all the resources you need to do so. Although coding bootcamps are for beginners, they still require a lot of work and dedication to succeed, so be prepared to work hard and take full advantage of the opportunity and build your tech career.

How effective are Vancouver coding bootcamps?

The best coding bootcamps have proven to be an effective way to get tech jobs in Vancouver and across Canada. Employers are increasingly valuing skills over traditional education, and bootcamp programs can be the fastest way to develop the technical skills that will get you hired. According to Indeed.com, 84% of employers think graduates from coding bootcamps are just as prepared to be high performers, or are even more prepared and more likely to be high performers, than candidates with computer science degrees.

How difficult are coding bootcamps?

In order to prepare a beginner coder for a job, coding bootcamps must teach students a large number of skills in a short amount of time, making any effective coding bootcamp quite intense. Students should be prepared to dedicate themselves to the program and work hard in order to succeed, and some people may find this difficult. Those who put in the required effort often see incredible results, opening new career opportunities in web and software development, software engineering, as well as data science. BrainStation Vancouver coding bootcamp graduates are data science and web development professionals who work across a variety of industries and are continuing their career growth.

What kinds of bootcamps are available?

Beyond the Web Development bootcamp and Data Science bootcamp, BrainStation offers other Vancouver bootcamps in UX Design and Digital Marketing, providing a great way to start a new job as a designer or digital marketer.

BrainStation bootcamps involve a project-based curriculum to help you develop skills and build a professional portfolio. Our Educators are industry experts with years of experience, who bring their insights, best practices, and career learnings to the classroom. BrainStation bootcamps also feature career services, providing a framework for job search and career success built on insights and input from technical recruiters, career coaches, BrainStation Educators, and alumni.

BrainStation is a leader in digital skills training, offering a wide variety of learning options and Vancouver courses. For example, BrainStation provides some of the best Vancouver coding bootcamps, as well as live, online coding bootcamp options, and a number of part-time courses (also available as in-person training or as a live, online course).

These part-time courses are geared towards professional development and focus on different areas of the digital product lifecycle, such as our introductory Web Development course. Other learning options include courses on data science, digital design, product management, data analytics, Python, digital marketing, and more.

BrainStation also hosts in-person and online events on a variety of digital topics, as well as provides corporate training options for digital skills training.

How do I apply to a coding bootcamp?

Coding bootcamps may have different application requirements that can vary between individual institutions and programs. Applying for BrainStation's Web Development bootcamp or Data Science bootcamp is free and can be completed online. It only takes minutes to start your application, and you will be guided through the rest of the application process making it as easy as possible.

What is front-end web development vs full-stack web development?

Front-end web development focuses on implementing the visual or design elements of websites, and the page displayed in the browser that users interact with. This type of work is often divided into a unique role, called a Front-End Web Developer. Front-end web development includes using languages like HTML, CSS, and JavaScript.

Back-end web development involves the management of data and technical resources to support what is being presented on the front-end. Similarly, this type of work is often divided into a unique role, called a Back-End Web Developer. With this part of web development, there are many languages used, but Node or Node.js (taught in this Web Development bootcamp) is a powerful system that enables back-end work to be completed using JavaScript. This effectively means that a Developer can create a website or web application using JavaScript across both the front-end and back-end.

Full-stack development is a highly versatile and sought-after skill set because it involves implementing both the visual and design elements of a web application and the back-end systems that support it. As you may have guessed, this mix of skills also has its own title or role as a Full-Stack Developer.

Software engineering is a broader and very closely related field to web development. Rather than developing web applications exclusively, Software Engineers and Developers create many different types of software including web apps, mobile apps, and native desktop applications. Software engineering can also include solving a broader scope of technical problems related to a digital solution, rather than exclusively writing code for websites and web applications within web development.

Tech companies in Vancouver, British Columbia, and around the world need a mix of Software Engineer and Web Developer talent with front-end, back-end, and full-stack development skills to effectively work on digital projects.

Do employers like coding bootcamps?

Yes. According to a study completed by Indeed.com, 84% of employers surveyed think bootcamp graduates are just as prepared, or more prepared, to be high performers than candidates with computer science degrees. They also revealed that 80% of their respondents have hired graduates from coding bootcamps. This is great news for those looking to start a job in tech because Vancouver coding bootcamps can be the fastest way to learn these skills and get hired into the growing Vancouver tech world.
Get Started
Speak to a Learning Advisor
Join a network of over 100,000 professionals who have transformed their career through BrainStation.
Discover new courses and programs
Learn about tuition, payment plans, and scholarships
Get access to VIP events and workshops