Panel Discussion
Digital Skills 2021: The Great Acceleration
Online

Thursday, February 25th, 2021

1:00 PM -

2:00 PM EST
Speakers From
Event Details
BrainStation's 2020 Digital Skills Survey found that 74 percent of organizations were actively implementing digital transformation initiatives – and this was before the COVID-19 accelerated the adoption of digital channels and processes across entire industries.
To put it mildly, the expectations and requirements for digital roles, workflows, hiring, and more are changing in the new era of work. What does this mean for you, your company, your employees and your field? How do you prepare for the digital changes to come?
Join us as speakers from Peloton, Shopify, Kraft Heinz and more dive deep into digital transformation, including:
- Hiring and reskilling for key tech roles
- Key technology trends
- Building a digital-first culture
- The results of BrainStation's 2021 Digital Skills Survey
Official Media Partner

Digital Magazine highlights the very best ideas, innovations, and individuals that aspire to make a better future.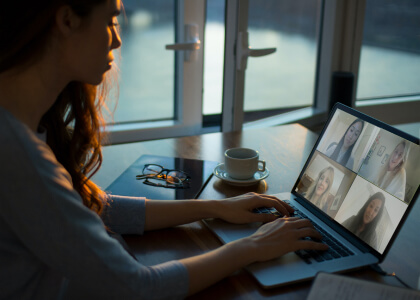 Event Speakers
Brittany Forsyth
Chief Talent Officer at Shopify
Tim Brown
VP of Talent at Peloton
Serena Huang
Global Head of People Analytics at Kraft Heinz
Dipti Salopek
VP of People at Snyk
Susan Justus
Senior Director, Head of Talent Development at Betterment
Topics of Discussion
2020 Digital Skills Survey Results

Hiring for Key Technology-Related Roles

Building a Positive Culture of Lifelong Learning

Technology Trends
Become a Sponsor
Become a BrainStation Event Partner to get involved with some of the industry's most exciting thought leadership events. Fill out the form to learn more about sponsorship opportunities.
Reserve Your Spot
Join a dynamic group of like-minded professionals and industry leaders.