App Developer? Toronto's App-Promo Wants to Ask You Questions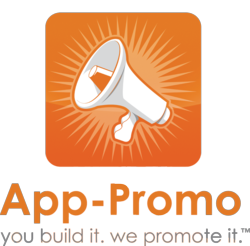 Toronto-based app strategy and marketing agency App-Promo has kicked off its first annual App Developer Survey, a questionnaire that focuses on the business side of applications. The goal of the survey, App-Promo says, is to reach out to the community to get a "deeper statistical understanding" on how developers are doing with their applications, "especially from a monetization and marketing perspective."
App-Promo's survey will be active from April 6 through to April 22. The company is seeking participants of all kinds—developers for every platform, those with one app or 100 apps under their belt, those who've made nothing from apps or made millions.
"After years of working with developers and app owners helping them succeed with their applications," Gary Yentin, CEO of App-Promo, "we wanted to put together a statistically valid report which articulates the challenges and difficulties we are seeing firsthand with our clients. We definitely see a deficiency in industry conversation around the business side of app development and thought that the best way for us to shed some light on this subject was to initiate this survey and follow-up with our findings."
App-Promote notes that all participants will be entered to win $1,000 in App Store Optimization services and that individual survey results will be kept confidential. The agency intends to publish trends and statistical information in an annual report that will be available online in May.