Becoming the Zappos of Canada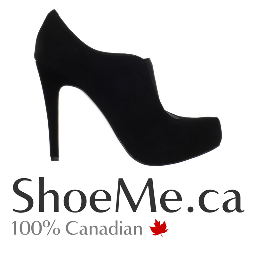 Two years ago Zappos announced that they were no longer shipping to Canada. Shoe aficionados were sad.
Vancouver's Sean Clark wants to make them happy again.
Clark pitched his 15-month-old, online footwear retailer ShoeMe.ca last night during Vancouver Enterprise Forum's Lightning Pitch panel.
Clark believes "e-commerce in Canada is under penetrated and ripe for growth." His 100-second pitch was chalk full of surprising numbers – 2 facilities in Toronto and Vancouver, 20 employees, 130 brands online including Nine West, Sketchers and Clarks and a sales run rate of $7 million.
SEE ALSO: The Hottest Thing in E-Commerce Today? Men's Fashion
Clark wrapped up his pitch telling the full-house crowd that he's in the process of raising a $2.5 million round of which half is already committed from "various angels around town".
Anyone joining the current round will be happy to know they're in good company. Clark has teamed up with his former employer Coastal Contacts for some seed money and an office.
Coastal Contacts CEO Roger Hardy has invested an undisclosed amount in ShoeMe.ca. And Hardy knows a thing or two about entrepreneurship and disrupting an industry. Hardy founded ClearlyContacts.ca in 2000 and now does more than $225 million in annual revenue.
Clark wants to disrupt the shoe market in a similar fashion. "In Canada, there was just no online shoe player, and understanding e-commerce I started wondering, why wasn't there?" Clark recently told the Globe & Mail. "Every other advanced economy has one – there's Zappos.com in the United States, Zalando.co.uk in the UK and Europe."