Foodee Sets Sights on $10 Billion Corporate Catering Market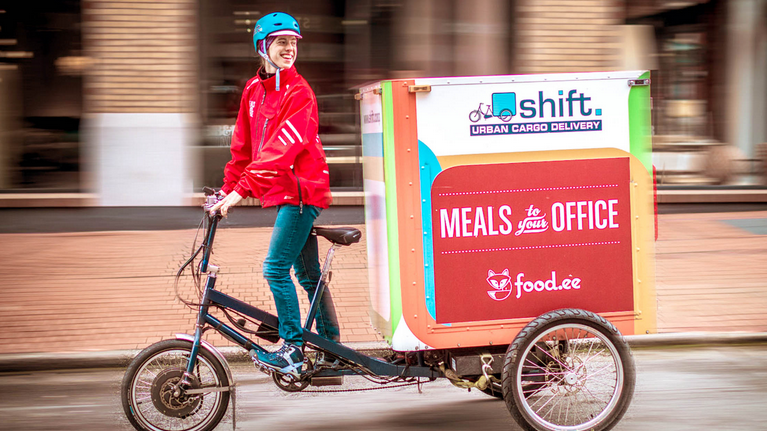 Vancouver's Foodee announced this week entry into three major US markets: Austin, Denver, and Philadelphia.
In less than three years the food concierge service has established 2,600 corporate customers and 90 restaurant partners.
Now Foodee is shifting focus to the United States to capitalize on the on the $10 billion corporate catering market.
"Our goal is to reinvent the corporate lunch hour across the continent, partnering with the best local restaurants and delivering quality food on time," said Ryan Spong, CEO of Foodee.
"Online food delivery may be a noisy space, but if you remove consumer companies, low quality providers and un-scalable business models, very few are in a position to properly service the unique needs of businesses like we are," Spong added.
Foodee's focus on the corporate versus consumer market is reflected in its end-to-end service model that handles all aspects of the catering cycle—from sales and marketing, to a national customer service desk, to delivery and logistics.
"We've served over 500,000 meals to boardrooms of clients like Facebook, Deloitte, Microsoft and Lululemon here in Canada," Spong told Techvibes. "Our customers know eating good, food impacts overall company culture and morale, and we are excited to offer those benefits to businesses south of the border."
In addition to promoting sustainable packaging and low emission delivery methods, Foodee is helping local restaurants access new revenue streams by placing and picking up bulk food orders during quieter hours, creating two profitable lunch rushes for restaurant partners instead of just one.
Foodee currently has 20 restaurant partners in each new US market and plans to add to those numbers significantly before the end of the year.
Incubated by Invoke Labs, Foodee has raised $4.5 million in seed funding from angel investors including Tobi Lutke from Shopify and Laurie Baggio of 1-800-GOT-JUNK, as well as prominent venture capitalists such as Voyager Capital, BDC, and Yaletown Ventures.