Canadian Startup Indiloop Remixes the Way We Listen to Music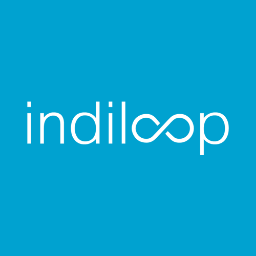 Put your hands up in the air! Vancouver-based Indiloop is remixing the way we listen to our favourite tunes. The cloud-based platform enables users to mix, match and create songs that might have otherwise only existed in David Bowie's dreams.
It doesn't matter whether you're a fan of pop ballads, grungy rock or soulful R&B, because when it's blended together the result is often unpredictable. With Indiloop, users have the ability to create a genre never before heard. Audio-mixing platforms are recognized as being notoriously complicated software, but Indiloop dared to be user-friendly.
"We wanted to build this platform where anybody can get into it even though they haven't done it before," founder and president of Indiloop Media, Erik Ashdown, told Techvibes. "But we wanted to make it customizable, so that someone who knows what they are doing can actually make something very nitty-gritty with it."
Indiloop offers a selection of songs with each instrumental and vocal stem tracks dissected. Users can then preview each track, determine whether or not it'll fit with their mix and then drag it down onto the mixing track at the bottom of the platform. Then they can press play and listen to see if it's any good.
When I took Indiloop for a test run, my initial instinct was to combine the Seinfeld theme song with 50 Cent and Bruce Springsteen; what I created was a bit terrifying (and perhaps musically sacrilegious), but mostly it was intriguing—because it didn't sound awful.
The time-stretching algorithm that Indiloop uses to blend songs together counts the beats per minute of each stem track, and through some technological/musical alchemy, the creation ends up being at various levels of listenable. What could have been hours of work on high-end software such as ProTools and FL Studio, Indiloop achieved in seconds.
"I went to Nimbus [Audio Engineering School] and I showed it to the guys there and their jaws dropped," said Ashdown. "They were like, 'we have been learning this for two years and you come and show us in 30 seconds?' But at the end of the day they get that [Indiloop] is just for fun. It's a game and a consumer-facing product. We are not trying to pose a threat to their industry. They can be in a studio mixing a track professionally for a film or something like that and then stop, use Indiloop for 20 minutes, clear their head and then go back to work."
The same way Instagram had allowed all of us to create professional looking photographs with ease, Indiloop is doing the same with music. The ultimate goal is not to disrupt the DJing landscape or change the attitude of sound designers and mixers, but rather to bring the art form to a level where normal everyday people can enjoy.
Achievements, levels and the ability to share newly created mixes on social media offers another aspect to Indiloop. A community of mixers and listeners is built through the gamification and user interaction. Anyone on Indiloop can peek into your account, check out your latest mix and become a fan. And artists are noticing this new form of marketing.
"A lot of people have been coming to us because they see us as a way of marketing their music," said Ashdown. "Let's do a remix contest where you can mix the artist's music on Indiloop and whoever makes the best mashup can have free concert tickets or a free shirt. From a marketing perspective, we've cut the barrier to entry."
Indiloop is currently teaming up with Beatstar to hold a contest with a $2,000 grand prize and a $500 second place prize. The contestant's objective is to remix a song featuring The Jets, Bostich+Fussible and Alexander Spit. To enter or to find out more about the contest visit Indiloop's website.
In addition to the contest, Indiloop will also be releasing their platform for iPad in January and the iPhone version will be available in March.
"We've taken something that is so conventionally complicated and we've simplified it so much that when we tell people about it they are generally skeptical," said Ashton. "They say, 'well, I can never make music,' Well, they can—look, it's that easy. And they are always genuinely surprised when it doesn't sound bad."