Vancouver Startup Payfirma Launches Mobile Payments App on Android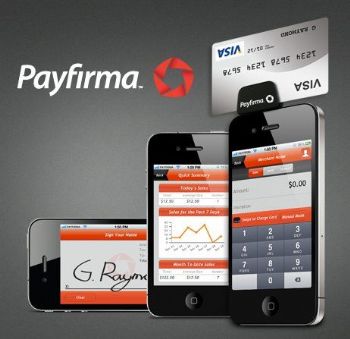 Payfirma, an award-winning Vancouver startup, has launched its popular mobile payments app on Google's Android platform. The app has long been available for the iPhone, iPad, iPod Touch, and BlackBerry—so the Android launch completes the platform trifecta.
Now, Android users with a Payfirma merchant account can accept all major credit cards and Visa debit from their smartphones and tablets. The app includes all the latest features from Payfirma's original app, the startup says, including a real-time sales summary.
"We've been working around the clock to release Android support for our mobile payment application suite," notes Michael Gokturk, founder of Payfirma. "All of our payment software is designed in collaboration with businesses – we build based on what their needs are," Michael explains, "by focusing on speed, security and efficiency, our customers can easily accept payments on their phones or tablets and focus on making their businesses great."
And Payfirma has more in the works, too.
Payfirma is also working on NFC (near-field communication) support for all its mobile payment applications, enabling users to simply wave or tap their NFC enabled credit or debit card to Payfirma's point-of-sale system to accept payments—further adding to Payfirma's mandate of making payment acceptance simple and cost efficient.

"PayPass or payWave greatly allows our merchants to quickly and efficiently checkout at the cash register," notes Gokturk, "by enabling our applications to communicate using NFC, lines at the register become a thing of the past."