Who is BC's Angel Investor of the Year?
In 2009 legendary angel investor Mike Volker was awarded the inaugural BC Angel Investor of the Year award. Last year the award went to the active angel investor Paul Geyer.
Now it's time to crown the BC Angel Investor of the Year for 2011.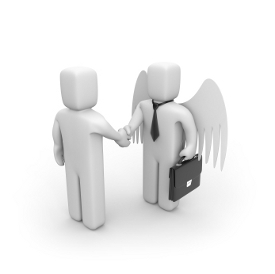 The Angel Forum's Bob Chaworth-Musters has posted the criteria for the 2011 BC Angel Investor of the year award and here it is:
An individual who has invested at least $100,000 of their own money in one or more companies (not their own) in last 12 months.
Is recognised by his/her peers as a experienced business mentor to entrepreneurs.
Is recognised by entrepreneurs as measurably adding value to companies
Promotes his/her activity so as to bring new investors to the market
Who has agreed to be nominated, is a resident of BC and attend the 30th Angel Forum
Contributed to the knowledge base or profile of angel investing in BC
Cannot be a previous winner
If you're an entrepreneur, investor, or advisor, nominations are now open and can be submitted online.
The BC Angel Investor of the Year will be honoured at the 30th Angel Forum in Vancouver on October 17th.