Kickstart Your Career in Development
Wednesday July 21st, 2021
6:00 PM - 7:00 PM
Event Details
BrainStation's 'Kickstart Your Career in Development' series is focused on exploring what it takes to start your career as a front-end developer, back-end developer, or full stack developer. Each hour-long event is led by an industry leader in development, who will guide you through development industry trends, career paths, and case studies on how some of the world's most renowned applications are made.
What We'll Cover
- Industry and Trends
- Case Studies in Development
- Career Possibilities and Development Roles
- Mapping out a Career Transition
- Next Steps
- Q+A with an Industry Expert
If you're interested in building a career in web development, join us for a free overview of the field, delivered by one of our industry expert Web Development Instructors.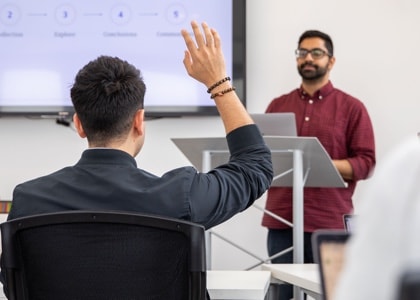 Speakers
Todd Metheny
AVP at Blackstone
Topics of Discussion
Web Development

Career Transformation

Industry Trends

Development Fundamental Skills
Become a Sponsor
Become a BrainStation Event Partner to get involved with some of the industry's most exciting thought leadership events. Fill out the form to learn more about sponsorship opportunities.
Reserve Your Spot
Join a dynamic group of like-minded professionals and industry leaders.
Wednesday July 21st, 2021
6:00 PM - 7:00 PM