Professional Certificate
Social Media Marketing Course Online
Live Classroom
Part-Time
Expert Instructors
Accelerate your marketing career with essential social media marketing skills. Build a social media strategy tailored to your customers, on the platforms they use.
View the Course Package to access:
Tuition details and scholarships
Financing options
Employer sponsorship
Next Kickoff:
September 12
9:30 pm - 12:30 am EDT
Find a class that fits your schedule.
All my jobs have had some sort of aspect of social media... [and] the skills I learned from BrainStation have helped me stay motivated to keep up-to-date and as current as possible.
Kelsey Rizzo
Social Media Specialist at Nike
Learn Social Media Marketing Live, Led by Experienced Marketing Leaders
Social media has emerged as a critical marketing channel for all brands. It's where customers search for purchase inspiration, consume new and novel content, and engage in conversations. In this live course, learn to understand your customers and build a tailored social media strategy. Evaluate and choose your platforms, define your content strategy, and leverage paid and organic channels to promote a brand and build a community.
Format
Online classroom. Live and expert-led.
Skill Level
Ideal for learners looking to upskill.
Real Outcomes
Build an interview-ready portfolio project.
Professional Certificate
Earn a BrainStation Social Media Marketing Certificate.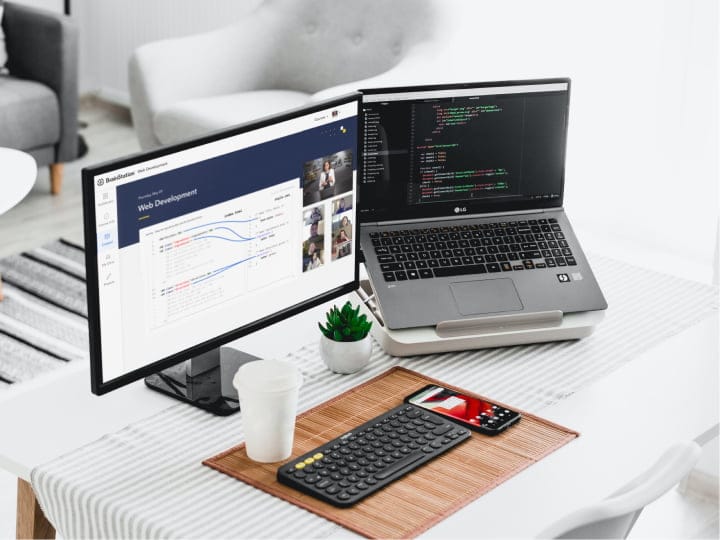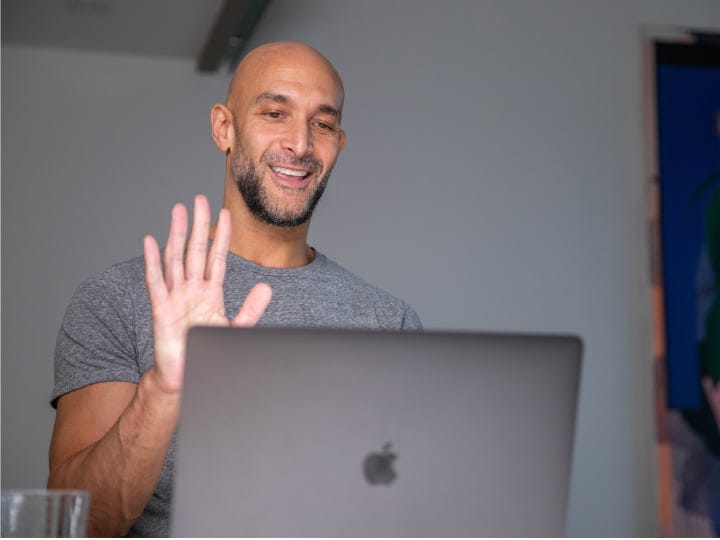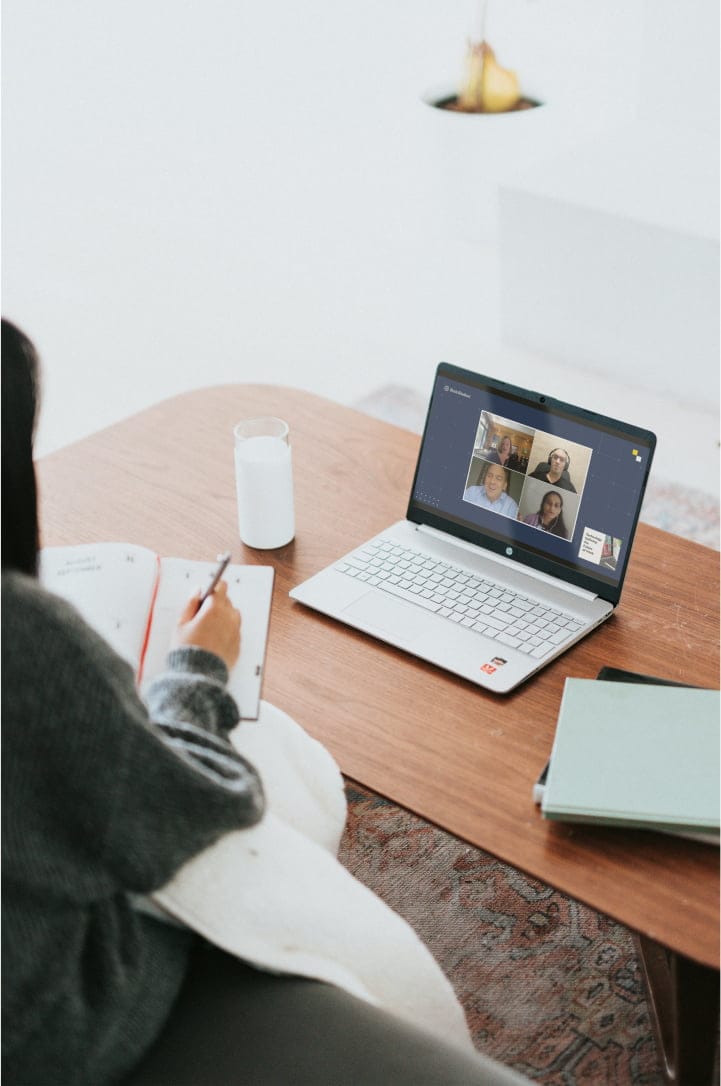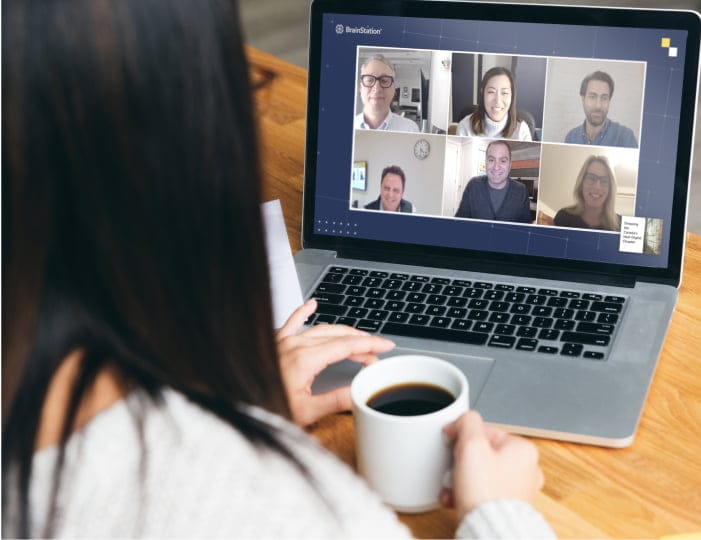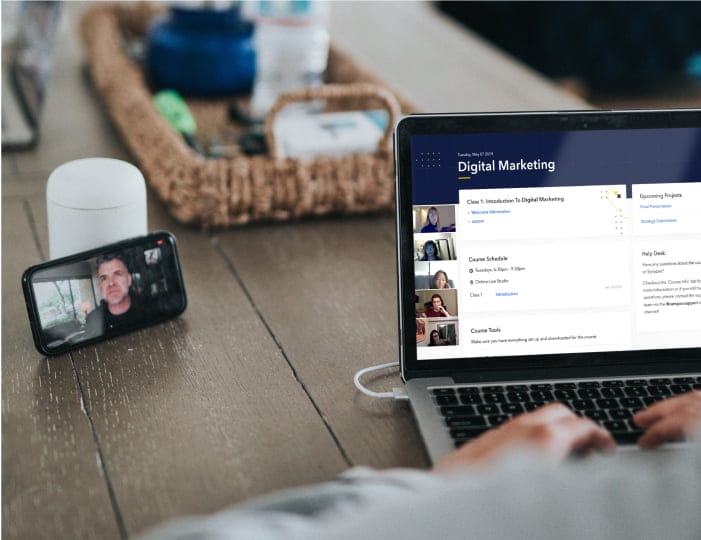 Upcoming Course Dates & Campuses
Due to COVID-19, some courses are currently being held online.
First Class
Last Class
# of Classes
Class Times
September 12

October 31

October 31
7 Mondays
9:30pm - 12:30am EDT
Enroll Now
September 15

October 27

October 27
7 Thursdays
6:30pm - 9:30pm EDT
Enroll Now
November 14

January 16

January 16
7 Mondays
9:30pm - 12:30am EST
Enroll Now
November 16

January 11

January 11
7 Wednesdays
6:30pm - 9:30pm EST
Enroll Now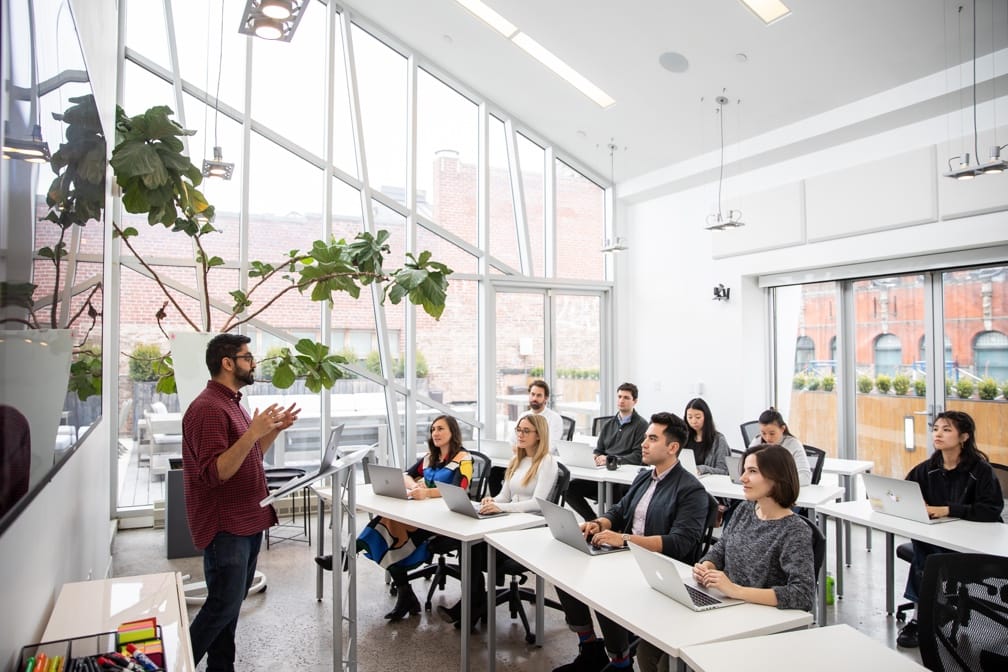 This Course is Offered Online in New York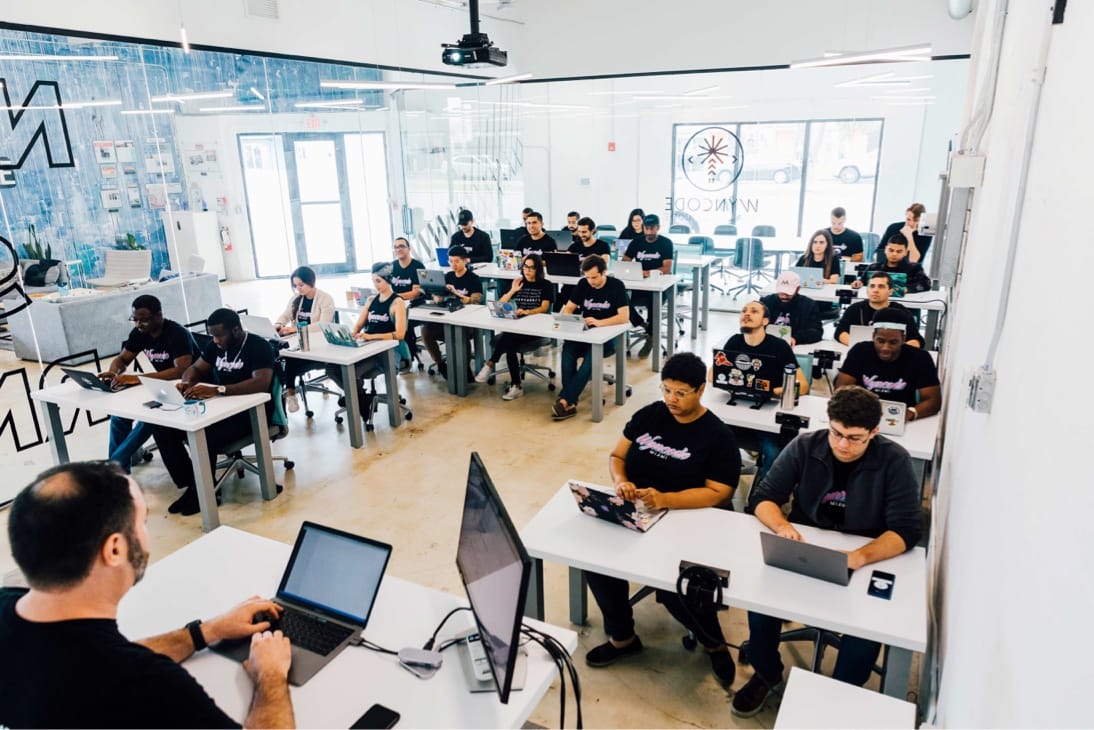 This Course is Offered Online in Miami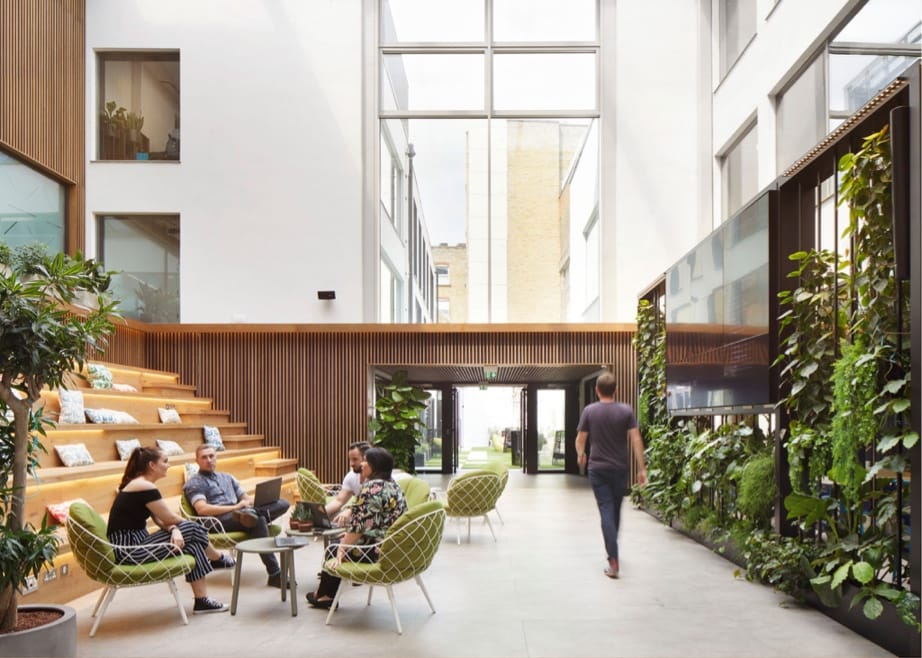 This Course is Offered Online in London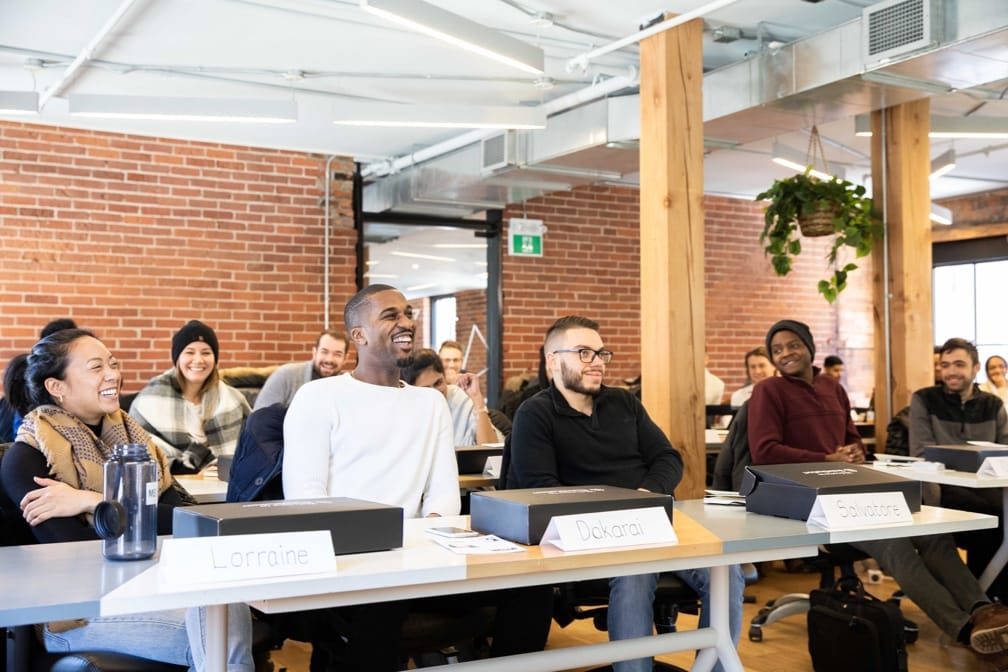 This Course is Offered Online in Toronto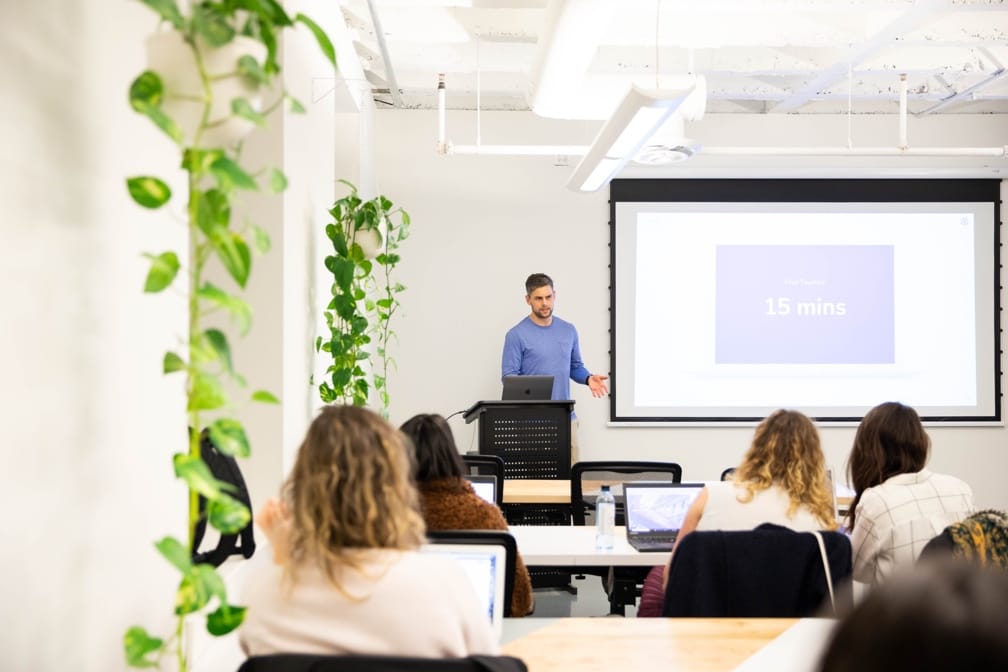 This Course is Offered Online in Vancouver
Unit 1
Social Media Strategy & Foundations
Marketing is about strategically connecting people with value: information, products or services that make life easier or solve problems. Social media marketing is a hyper-relevant way to achieve this in today's economy. Jump into the first unit of this course and build a strong marketing foundation, preparing you for more advanced topics ahead. Learn about planning, understand your customers, and explore content strategy for social media.
Key Skills:

Customer Segmentation
User Personas
Customer Journey Mapping
Social Content Strategy
Build Strong Marketing Foundations
Marketing is truly a diverse field. Learn about essential marketing concepts including strategy fundamentals, branding, metrics and more.
Analyze & Understand Your Customers
Marketing success is predicated on understanding your customers. Uncover critical insights through customer journeys, building personas, and exploring segmentation variables.
Explore Social Media Content Strategy
Successful content can look very different between platforms. Learn how to approach your content strategy by exploring universal ideas that help to structure and define your social media content efforts.
Unit 2
Exploring Social Platforms
Social media is a diverse and nuanced landscape with different platforms, features, communities, and content requirements. As the largest unit in this course, you'll explore key social media platforms and better understand where to focus your efforts, how to connect with a platform's audience, and how to leverage platform features and paid media to support growth.
Facebook

Instagram

Twitter

LinkedIn

TikTok

Snapchat

Pinterest
Key Skills:

Platform Selection
Content Development
Social Media Advertising
Custom Audiences
Explore Social Media Platforms
Dive into major social media platforms, learning best practices, content considerations, key metrics and more. Explore commonalities between platforms such as pixel marketing, and communities, and unlock the ability to leverage a suite of social media platforms for your unique marketing strategy.
Learn Social Media Advertising
Leverage the power of paid media on social platforms to target and capture custom audiences as part of your marketing strategy. Learn to analyze advertisements, apply core concepts, practice creating ads, and interact with platforms such as Facebook Ads Manager.
Unit 3
Growth & Engagement
Developing a social media presence is only part of an effective social media strategy. To see lasting benefits, individuals and brands need to find ways to continuously grow and engage their audiences. In the final unit of the course, build a well-rounded understanding of social media by learning about influencer marketing, community management and social media customer service. Build awareness around changes to platforms, new technologies, and regulations to inform strategic efforts and growth into the future.
Reddit
Key Skills:

Influencer Marketing
Community Management
Social Media Planning & Strategy
Explore Influencer Marketing
Learn how to get started with influencer marketing by understanding the benefits and risks, how to identify the right influencers, and more.
Build Loyal Communities
Nurture and grow your following by exploring social media customer service and community management. Learn about Reddit and Quora as potential distribution channels to increase your presence and grow your audience.
Understand Industry Trends
Social media is constantly changing nearly every day. Stay ahead of the curve through building awareness of new dynamics such as artificial intelligence, chatbots, legislation and more.
Taught by Experienced Industry Experts
BrainStation Instructors are experienced practitioners who work at the world's most innovative companies. They're experts in their field, and enter the classroom with years of experience making sure you're learning the most up-to-date and practical skills companies around the world need.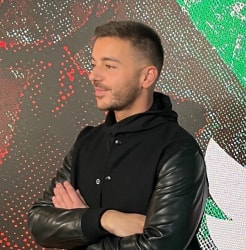 Michael Palombo
US Content Partnerships at Twitter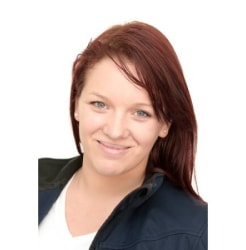 Sandra Hoefler
Director of Performance Marketing at Ticketmaster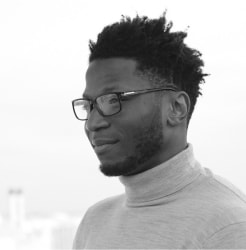 Seun Shobande
Consumer Marketing Lead at Instagram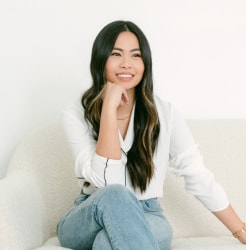 Kayla Cabilin
Marketing Strategist at Snap Inc.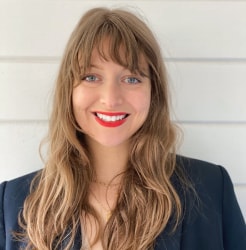 Lauren Powell
Social Listening & Analytics Lead at PepsiCo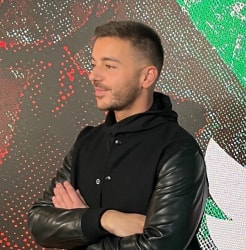 Michael Palombo
US Content Partnerships at Twitter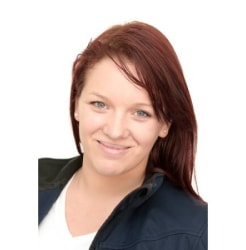 Sandra Hoefler
Director of Performance Marketing at Ticketmaster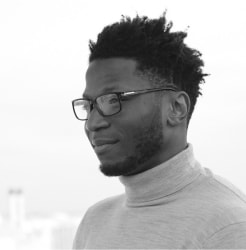 Seun Shobande
Consumer Marketing Lead at Instagram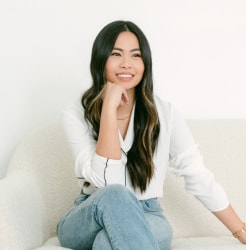 Kayla Cabilin
Marketing Strategist at Snap Inc.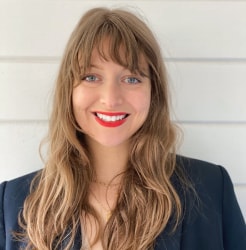 Lauren Powell
Social Listening & Analytics Lead at PepsiCo
Built With Experts From The World's Most Innovative Companies
BrainStation partners with industry experts when building all of our courses, ensuring every course covers the latest industry-relevant topics and tools businesses need. We continue to work with our network of experts to update our courses so they're always up to date.
Build & Showcase Your Social Media Portfolio Project
Showcase everything you've learned with a real-world portfolio project for a brand of your choosing. Each class, you'll be provided with clear steps to iteratively develop your final project. By the end of the course, you will have created a social media strategy that highlights user personas, platform selection, sample content and key metrics, all of which will be ready to be added to your portfolio.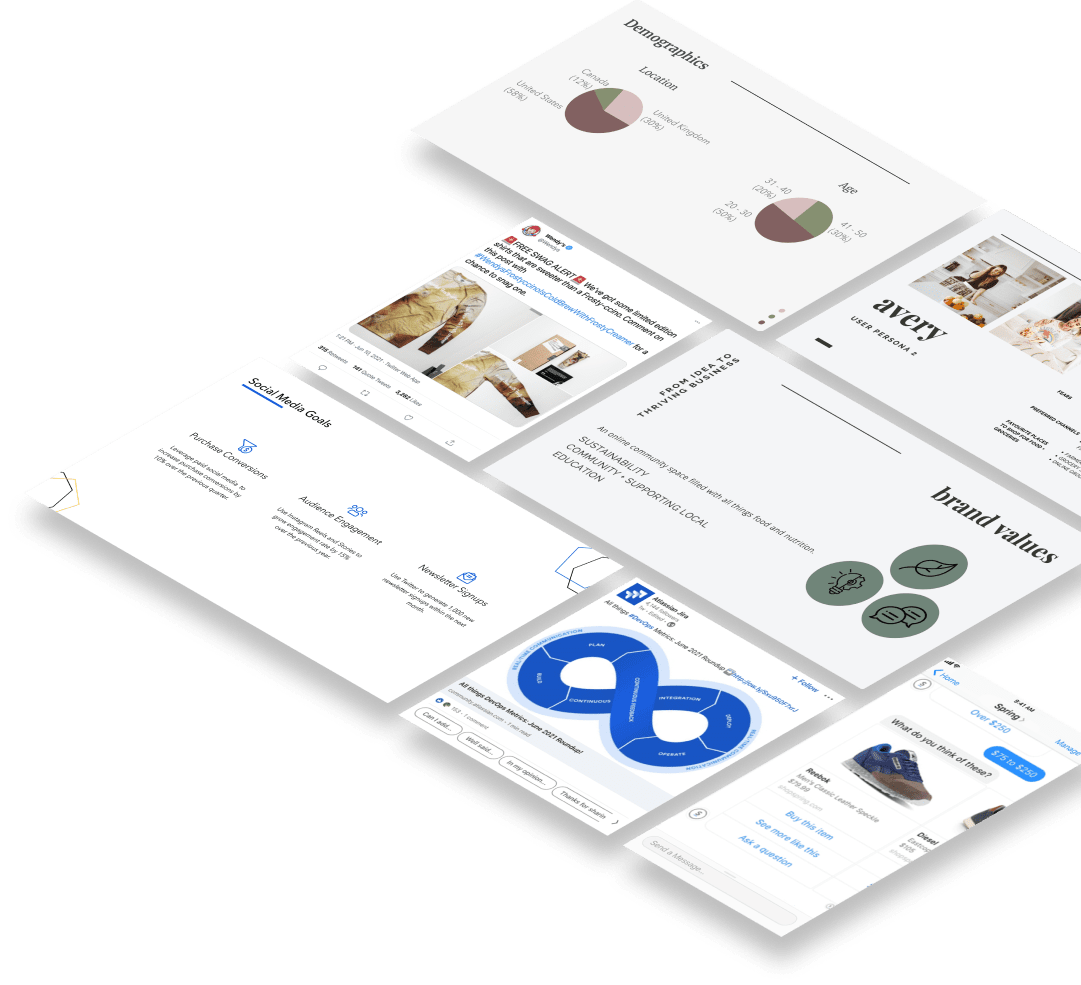 View Tuition, Financing Options, and More in the Course Package
View the Course Package to access:
Tuition details and scholarships
Financing options
Employer sponsorship
Earn a BrainStation Social Media Marketing Certificate
Upon completing BrainStation's Social Media Marketing Course, you'll receive an industry-recognized professional certificate to share with your network and showcase all that you've learned. BrainStation certificates are formatted for sharing on LinkedIn.
Learn in our State-of-the-Art Online Classroom
Instructor-Led, Live Online Courses, From the Comfort of Your Home
In all our online courses, learn from BrainStation's industry-expert instructors through real-time, interactive classes in an engaging classroom environment.
Interactive, Project-Based Learning
Join breakout room sessions in smaller teams as part of the hands-on projects in our online courses, where you will collaborate and learn together.
Community Beyond the Classroom
During your online course, engage with your classmates and instructors in BrainStation's Slack community, where you'll receive updates and support. Stay connected and in the loop throughout your online course.
What Our Graduates Are Saying

Dylan Hebb
Senior Consultant at Content Bloom
When you take a BrainStation course, you're learning with some of the very best in the industry. You collaborate with product managers, digital strategists, UX designers, and all kinds of other backgrounds.
#brainstation #BeFutureProof #LearningAtBrainStation #remotelearning

Andrew Gosine
Product Designer
Our instructor... was clear, detail oriented, and made the learning environment safe and collaborative. We got a lot of real world examples from him, and all the little details he shared made this entire course special, and more than simply reading a textbook.
Overall, I'm a big advocate for Brainstation's courses - they've proved to be extremely valuable in my career.


Kelsey Rizzo
Social Media Specialist at Nike
I wanted to learn from industry professionals. You can only learn so much from college and university courses and they tend to be taught by those who retired from their trade. BrainStation's Digital Marketing Certificate Course is what helped me be more confident and certain about my love and understanding for social media and digital marketing.
Read Full Testimonial

Lauren Marshall
The best thing about BrainStation courses in my opinion (I have previously taken the Digital Marketing course as well) is the hands on approach they take to teaching the content and having industry professionals as their instructors. Having to apply the concepts throughout the course while learning about real life examples has really aided me in understanding the concepts and being able to put these into action.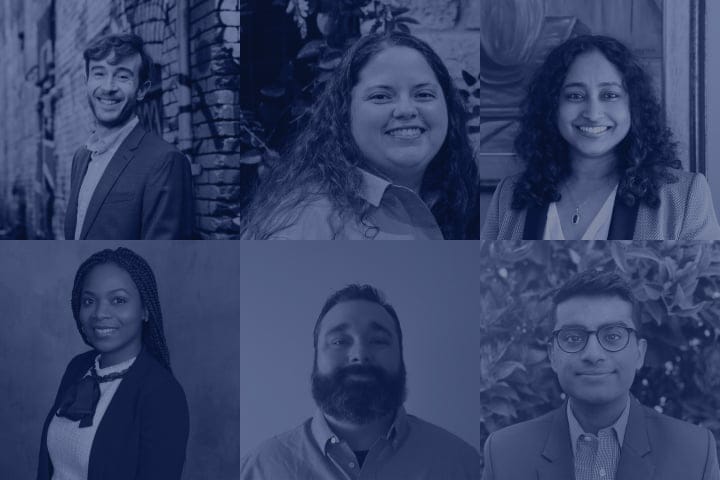 Join our growing community of
15,000+

alumni.
Frequently Asked Questions
Do you cover paid or organic social media marketing?

In BrainStation's Social Media Marketing course, you'll develop an extensive social media strategy, planning paid and organic efforts across multiple social media platforms.

What payment options do you offer?

BrainStation offers some of the most competitive payment options for social media training, with a range of flexible plans and scholarship opportunities.

These include:

Monthly payment installments

Allowing you to split your tuition into smaller monthly payments.

Employer sponsorship

Get your tuition reimbursed by your employer.

Scholarships

We offer a range of scholarships to make learning social media and content marketing more accessible.

Are there any prerequisites for this Social Media Marketing course?

BrainStation's Social Media Marketing course was created for those who would like to use social media but have not done so yet, as well as professionals who have experience with digital marketing, but are looking to get a better understanding of social media marketing channels. There are no prerequisites for this course.

What kind of backgrounds do people have that take this course?

By enrolling in the Social Media Marketing course, you can expect to learn from Instructors experienced in the field, and collaborate with like-minded, ambitious professionals keen to boost their marketing and social media skills.

From an educational point of view, 80 percent of learners at BrainStation have a post-secondary education, with 20 percent having earned a Master's degree or PhD.

Professional backgrounds will vary, but can include those looking to update their social media marketing skills, entrepreneurs who want to learn how to market their brands, and sales professionals hoping to work more cross-functionally with their team.

What social media marketing tools do we learn?

Throughout the Social Media Marketing course, you will learn to work with tools that help you become a more efficient and effective digital marketer.

You'll get hands-on experience with Facebook Business Manager, Instagram, LinkedIn, Hootsuite, and more, to help you build a cohesive social media marketing campaign.