BrainStation 2019 Outcomes Report
Winter 2019 BrainStation Graduate Employment Outcomes
As an update to the 2019 Report, we can also provide the following interim reported outcomes collected from the class of Diploma program graduates of Winter 2019 (running from January to March 2019). All reported employment rates are within 180 days of graduation.
94%
User Experience Design
These figures will also be included in the full 2020 Report which will contain full figures for calendar 2019 and which will be published in the second half of 2020.
The 2019 BrainStation Outcomes Report covers the employment outcomes for BrainStation graduates of the Web Development Diploma, User Experience Design Diploma, and Data Science Diploma programs that ended between 2015 and 2018. The Report also provides data and analysis of the composition of BrainStation's student body.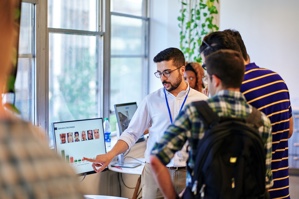 The following BrainStation bootcamps are included in the Report:
Web Development
Students prepare for a career in Web Development by learning to build sophisticated web applications using industry tools like HTML, CSS, JavaScript and React.
User Experience Design
Students prepare for a career as a UX Designer by using Sketch, InVision, and Sprint Methodology to complete multiple design projects for web and mobile.
Data Science
Students prepare for a career as a Data Scientist by learning how to develop statistical and machine learning models using tools like SQL, Python and Tableau.
2019 Report Highlights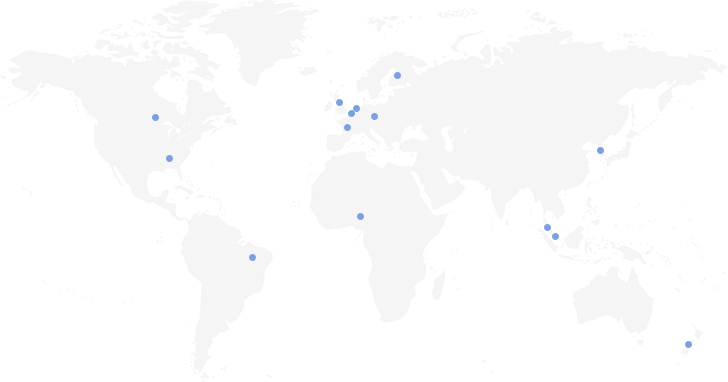 87%
of reporting graduates have post-secondary education
29
average age of reporting graduates
BrainStation program graduates have been hired by:
Student Transformations

Nicholas Sim
Before:
Web/UI Designer at Pointstreak Sports Technologies
After:
UX/UI Designer at Microsoft

Pippa Lytte
Before:
Project Manager & Graphic Designer at Macroblue
After:
UX Designer at BBH New York
Now:
Associate UX Designer at Audible (division of Amazon)

Danielle Subject
Before:
Freelance Writer at Exclaim! Media
After:
Full Stack Mobile Developer at Boro
Now:
Application Developer at IBM iX

Ian Davies
Before:
Investment Analyst at Wealth Management
After:
Data Scientist at Capital One
User Experience Design Outcomes
User Experience Design
93%
Employed Graduates Working In-Field within 180 days of Graduation1
"It's amazing to see the level of work that the students can produce by the end of the program. The need for design talent is huge these days and BrainStation is in a unique position to create that talent and provide that to the industry."
Vadim Tslaf
Senior UX Lead, Shopify
Web Development Outcomes
Web Development
88%
Employed Graduates Working In-Field within 180 days of Graduation1
"We recently hired two graduates of the BrainStation Web Development program to our Technical Support team at Unbounce. Both have been able to leverage the skills they learned at BrainStation to immediately excel in the hybrid role of Technical Support and I'm excited to see where the future takes them at Unbounce!"
Robert Cameron
Customer Success Technical Operations Lead, Unbounce
Data Science Outcomes
Data Science
95%+
Employed Graduates Working In-Field within 180 days of Graduation1
Conclusion
Closing the Digital Skills Gap
The 2019 Outcomes Report is part of BrainStation's ongoing commitment to develop and deliver the best digital skills training. Since its founding, BrainStation has worked to address the widening global education and skills gap, providing cutting-edge, hands-on training programs and courses to over 75,000 professionals. The findings in this report illustrate the positive impact of our digital training, bringing us closer to our mission of empowering over one million professionals by 2025.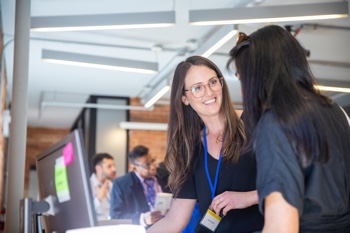 1 More details on findings, methodology, and definitions. Reporting period: June 1, 2015 to December 14, 2018. Data based on the total number of graduates who were seeking employment. Data included is self-reported by our graduates who were actively seeking employment and responded to the campus team's outreach efforts 180 days after graduation. This data is based on email, BrainStation surveys and self-reported information from students, including LinkedIn. Rates rounded to the nearest digit.