Panel Discussion
Kick-Start Your Career in Data
Event Details
Data is one of the fastest growing, and most in-demand disciplines in technology today, helping companies of all sizes predict industry trends, launch new products, and react to consumer needs. It has evolved from a field that focused on cleaning datasets and applying statistical methods into one that encompasses data analysis, predictive analytics, data mining, business intelligence, machine learning, deep learning, and so much more.
Just thinking about the first steps towards building a career in data can be overwhelming, especially if you lack previous experience in the field. With so many different data careers to explore, you might find yourself wondering which is the right one for you and if you've got what it takes to fit the profile.
Join us for a free overview of the data field, delivered by one of our industry expert Data Instructors.
In this session we will:
- Break down the discipline into simple themes
- Explain the most popular and emerging roles in data
- Share examples of how data has played an essential role in the success of much-loved brands
- Support you in mapping the best next steps on your journey towards a career in data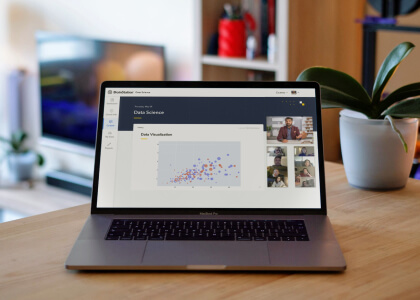 Speakers
Ahmad Salahuddin
Data Scientist at JPMorgan Chase & Co.
Ahmad is a data scientist, with extensive experience in the banking, consulting, and software development industries. In addition to his industry roles, Ahmad currently teaches the part-time Data Science course at BrainStation. Ahmad holds a Masters Degree from Carnegie Mellon University in Information Systems Management.
Reserve Your Spot
Join a dynamic group of like-minded professionals and industry leaders.