Panel Discussion
Kick-Start Your Career in Product Management
Event Details
In today's reality, every company is a technology company. Regardless of what you're offering, technology is involved in at least one stage of the product life cycle.
Unsurprisingly, product management, which leverages both technology and business skill sets, has seen rapid growth. The Bureau of Labor Statistics likens it to roles in marketing, which are set to increase by 14 percent this year alone.
Ambitious professionals from all backgrounds understand that product management is an opportunity to use their knowledge and leadership skills to take the next step in their career. Are you thinking about how product management can help you advance your career?
Join us for a free overview of the fast-rising field, delivered by one of our industry expert Product Management Instructors.
In this session, we will:
- Break down the discipline into simple themes
- Explain the most popular and emerging roles in product management
- Share examples of how product management has played an essential role in the success of well-known companies
- Help you map out next steps on your journey toward a career in product management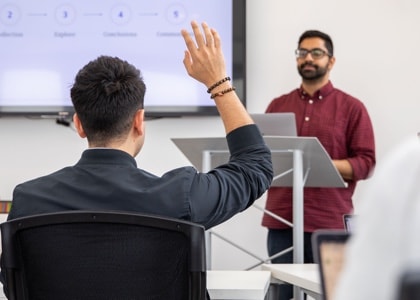 Speakers
Brent Wisener
Senior Product Manager at Better
Brent is a Product Manager with 10 years of experience building consumer and enterprise experiences across mobile and web. Currently, he is a Senior Product Manager at Better Mortgage. Prior to Better, Brent was a Product Lead at Bank of America.
Reserve Your Spot
Join a dynamic group of like-minded professionals and industry leaders.